Heritage is seeking a Teacher Aide for the 2022-2023 School Year. Assignment to High School or K-8 Building possible. $20+ starting pay & benefits include single coverage BCBS Health Insurance along with optional dental, vision coverage. Info here: bit.ly/3zR9Ta4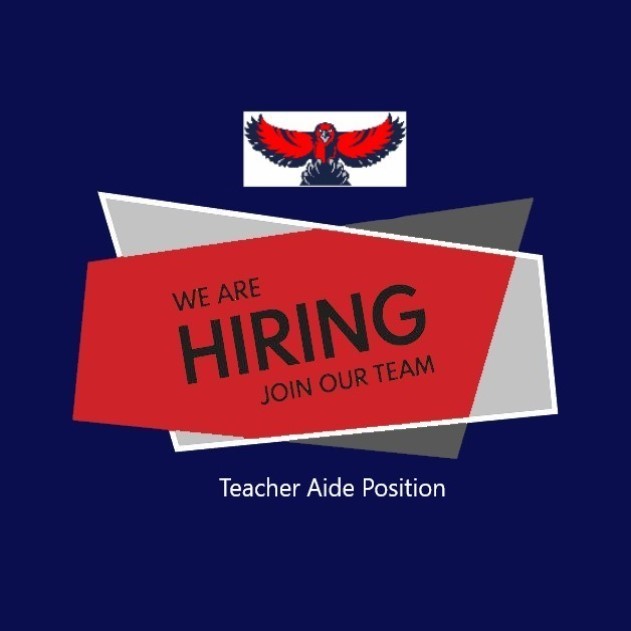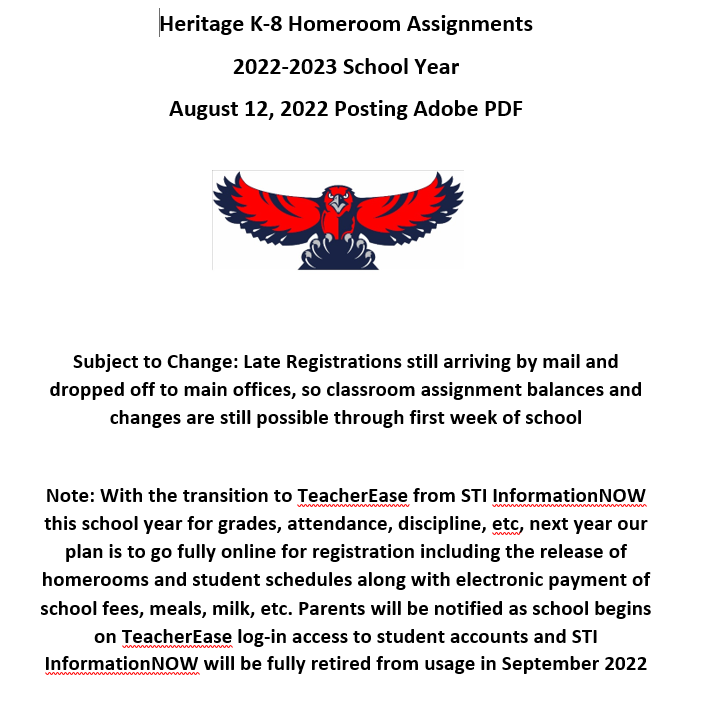 Monday August 15, 2022: Heritage K-8 Homer School Year's Eve 5-6pm. Drop off school supplies to lockers, see updates including the new wood gym floor design, classroom updates, & the pond area improvements! Classroom Homeroom Assignments posted soon in PDF to our web site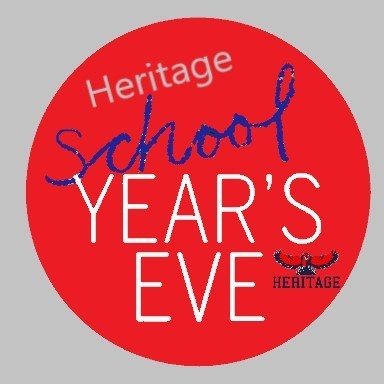 3:30PM Tuesday August 2nd Update: Two of our Heritage K-8 phone lines are out, possibly from recent storms, we have reported and have service ticket with Frontier and already being worked on. 217-896-2421 & 217-896-3047 are out, but 217-896-2041 & 217-896-2432 are working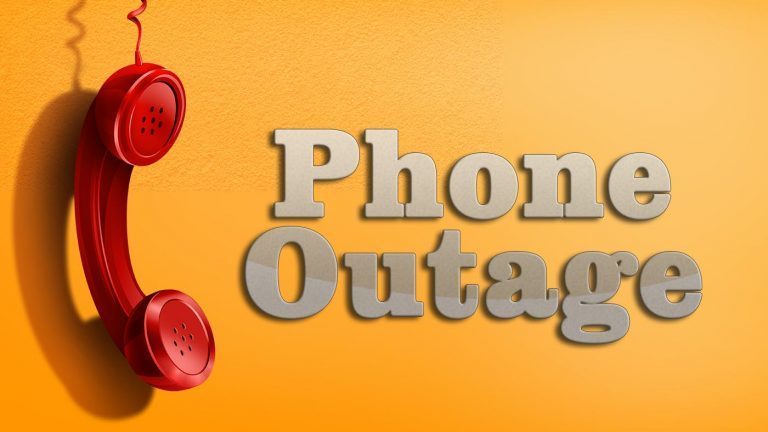 3:30PM Tuesday August 2nd Update: Two of our Heritage K-8 phone lines are out, possibly from recent storms, we have reported and have service ticket with Frontier and already being worked on. 217-896-2421 & 217-896-3047 are out, but 217-896-2041 & 217-896-2432 are working

Heritage K-12 Registration continues this afternoon & tomorrow in Homer Band Room West Side Doors Tuesday Aug. 2: 2:30 p.m. – 6:30 p.m. Wednesday Aug. 3: 8:30 a.m. – 1:00 p.m. New Update, Lunch Prices will increase 10 cents this year per ISBE PLE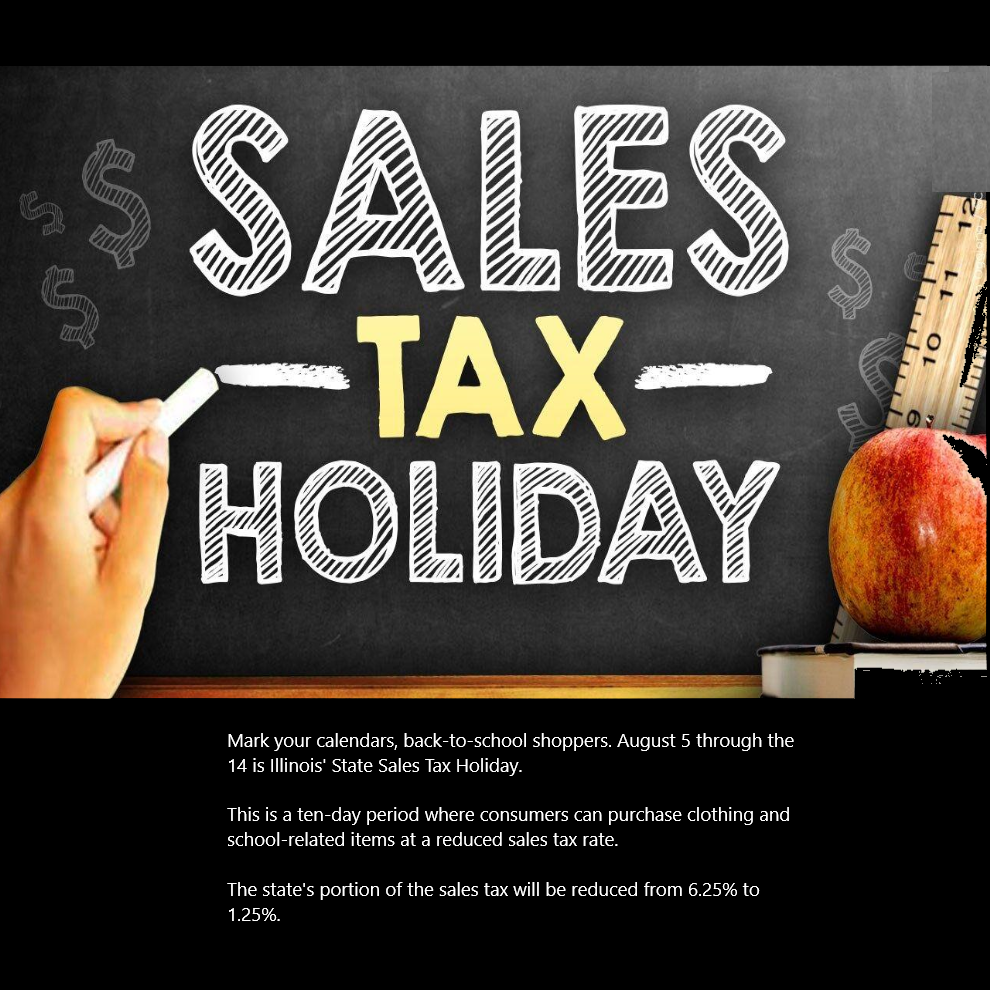 Heritage Schools August 2022 Calendar of Events:
https://5il.co/1f3a3
August Menus posted soon along with Breakfast/Lunch prices for '22-23. ISBE informing IL K-12 schools that meals will not be free for all students this year, so will return to paid/reduced/free designations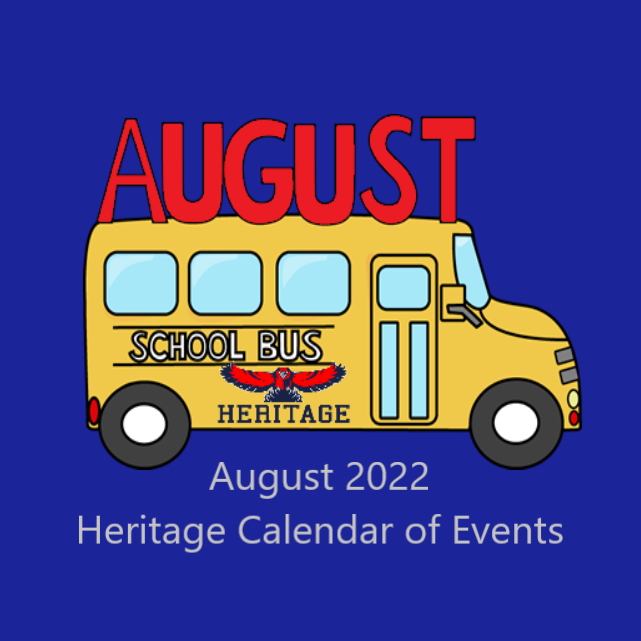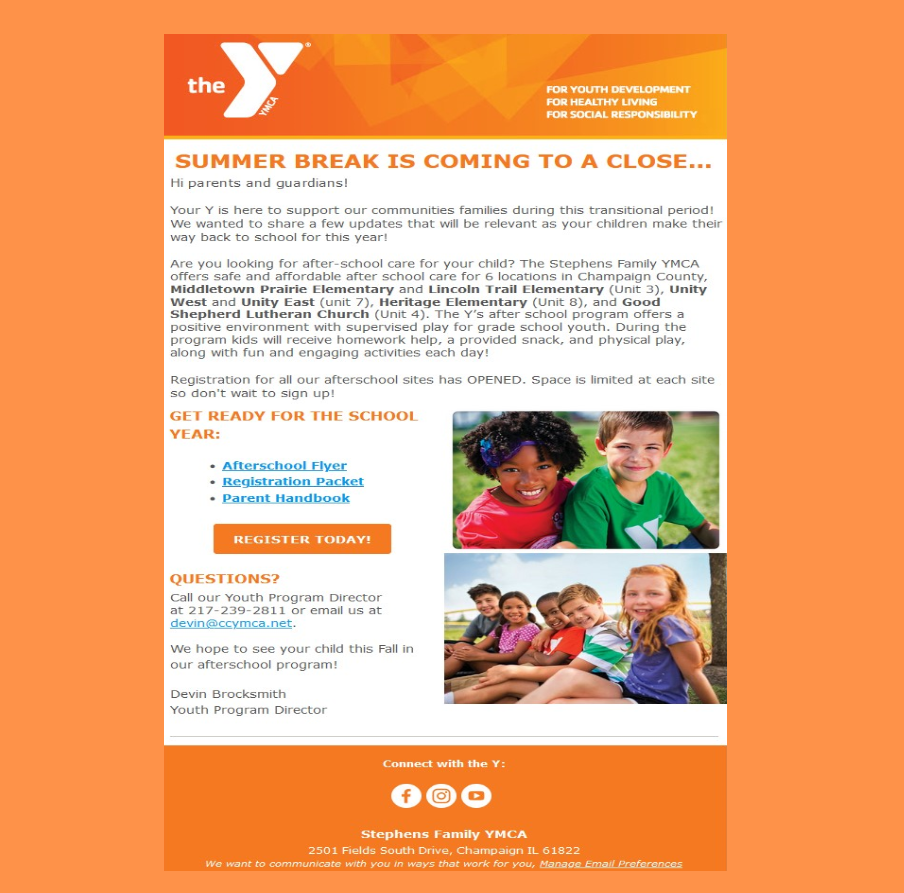 Heritage K-5 Elementary Parents & Students, thanks once again to the generosity of Homer New Life Church of Faith, they will be donating these supplies to every student in K through 5. Heritage Schools thanks them! Download copy of list here:
https://5il.co/1ej1z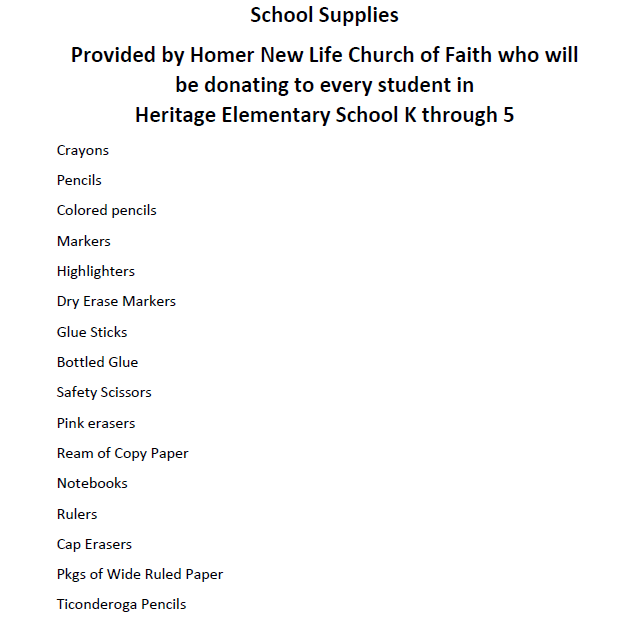 Heritage K-12 Schools is ugrading to TeacherEase for Student Information System Management & Parent Portal. Chalkable STI will be retired and will close as the new school year begins, so parents will be receiving new log-in information for their students' grades, etc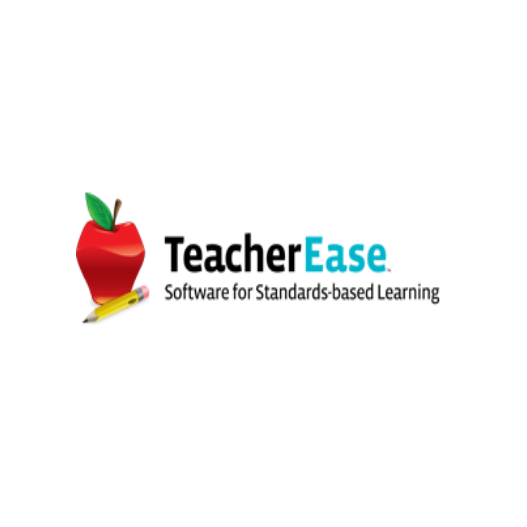 Heritage K-12 Schools Registration Information & Materials 2022-2023 School Year: Downloadable forms in PDF, In-person document drop off & payment dates August 2 &3, School calendar & student supply lists, New Student registration forms :Access at
https://bit.ly/3Oj1X6R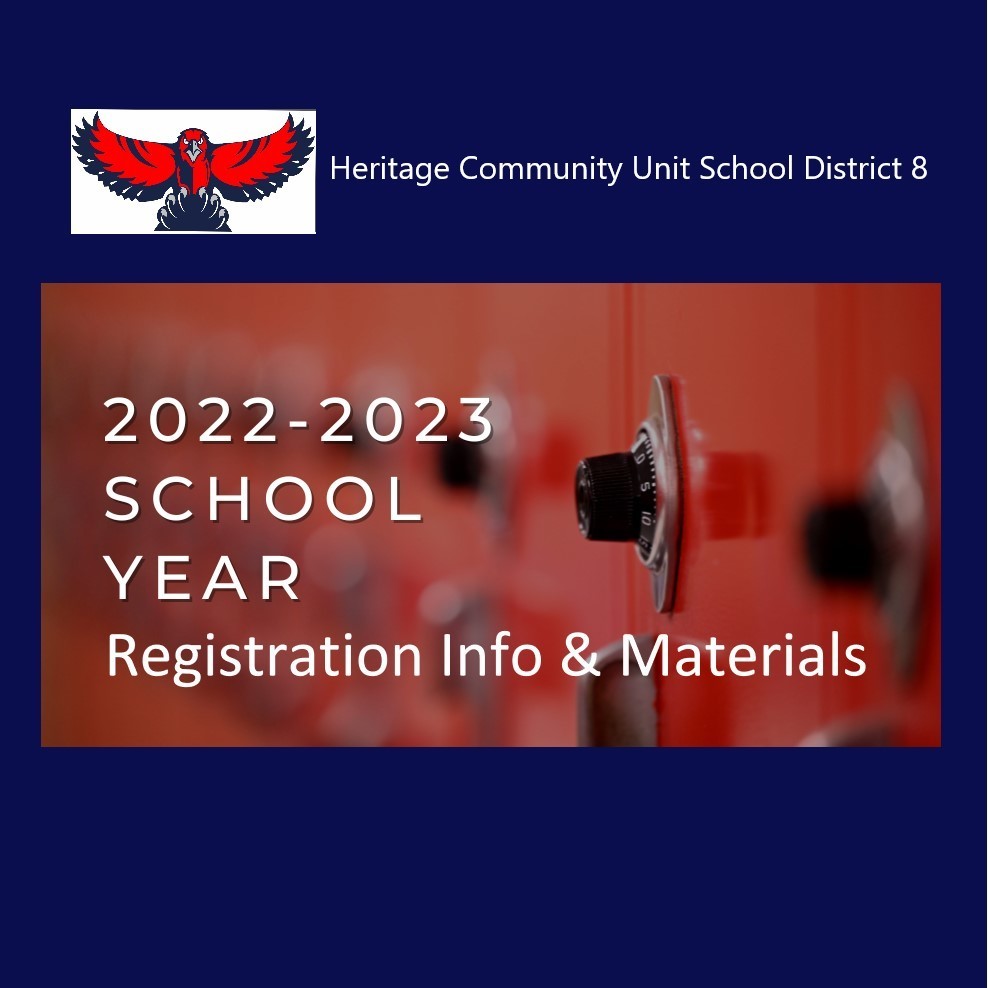 Heritage PTC wants you to join the team! The Parent Teacher Committee does so much for our Heritage students from Kindergarten to Seniors, access the QR codes or message the email address to see how you can participate!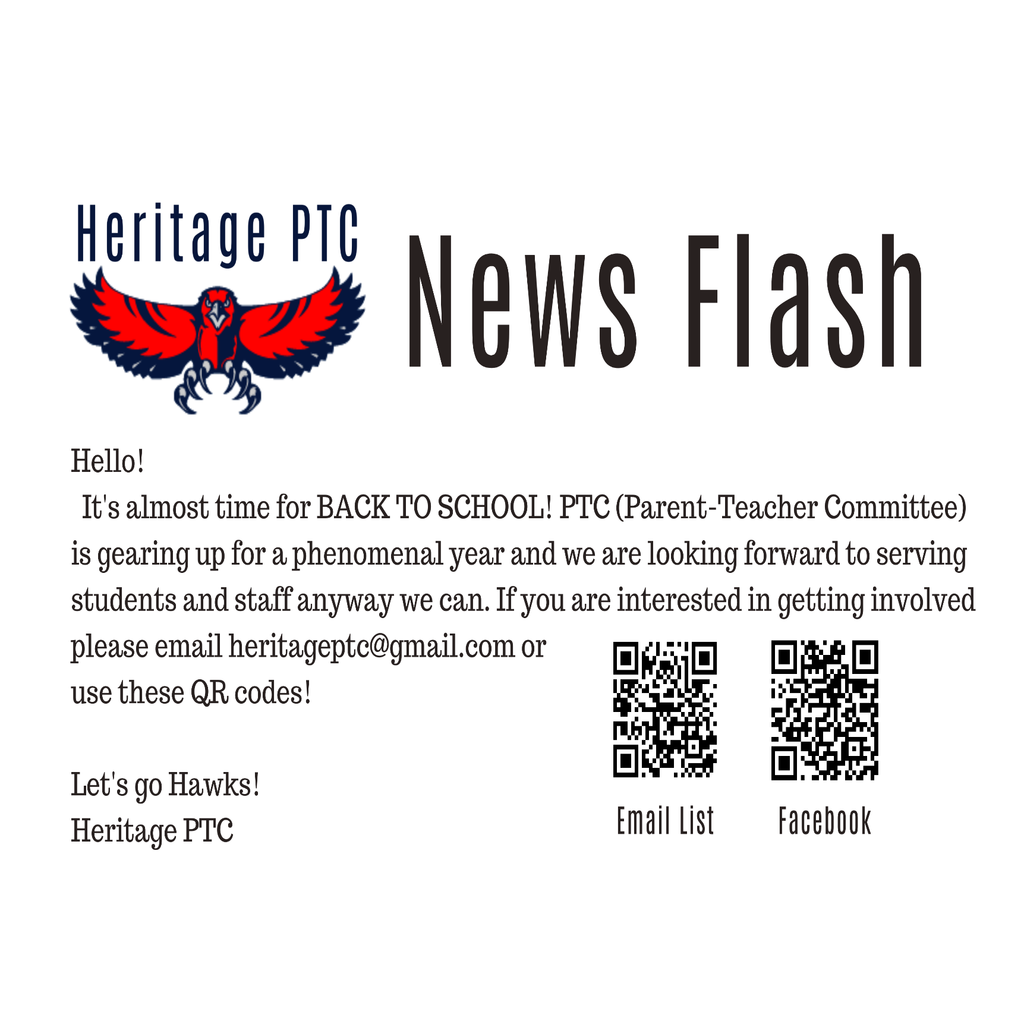 Thank you to these awesome Heritage employees we celebrated at our final teacher/staff lunch today at Homer! Stephanie McCall, Amy Courson, & Shelley Fitzgerald, best wishes and thank you for your outstanding service as Heritage Hawks! We will miss you!!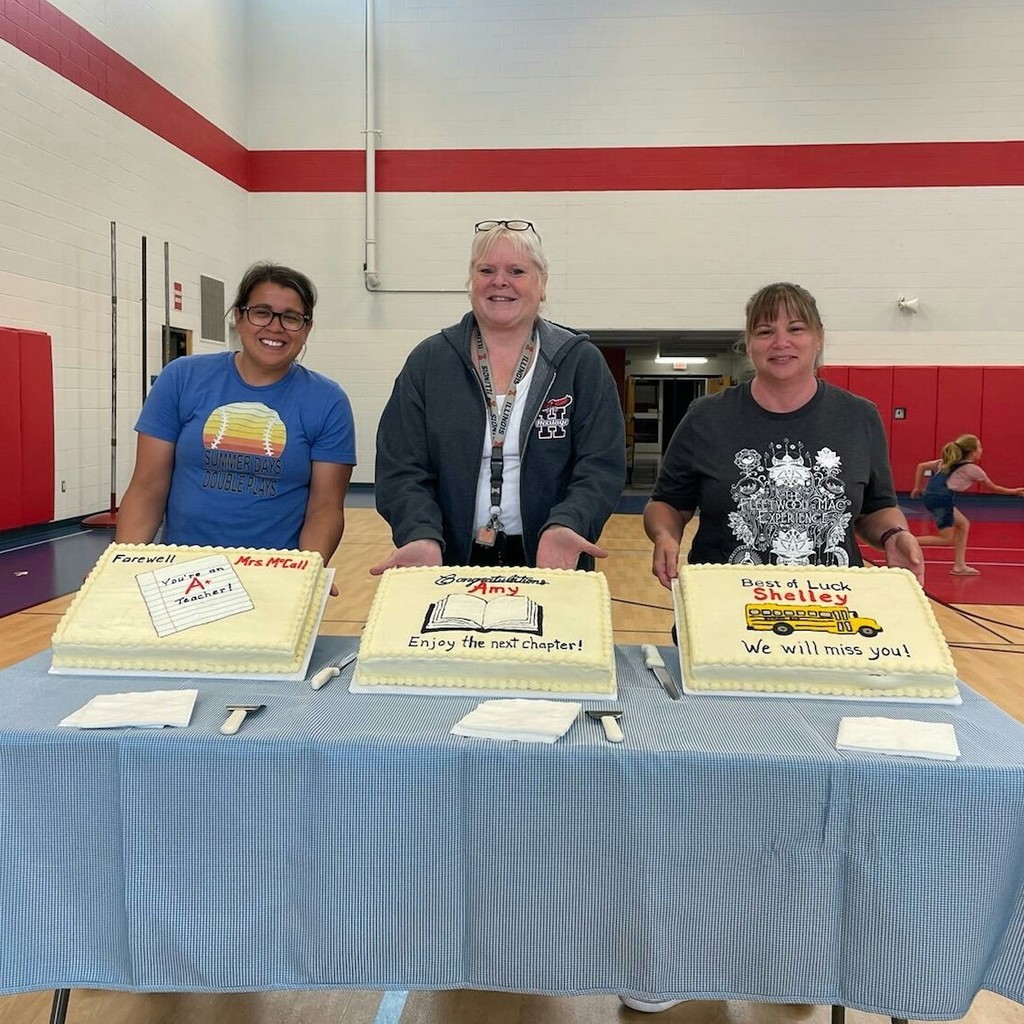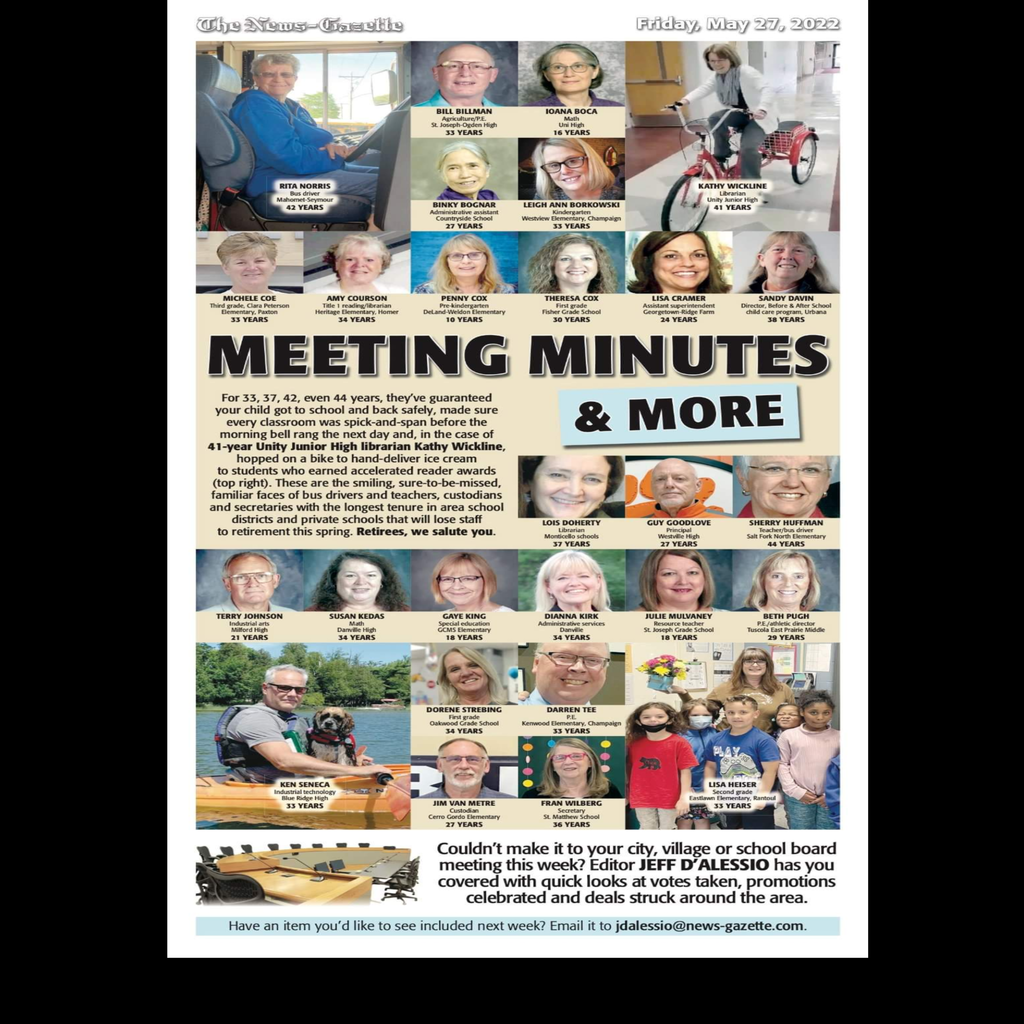 Heritage K-8 in Homer Fun Day, thank you Heritage PTC and the parent volunteers with inside fun today due to the weather! Also, congratulations Addison Parsons Spelling Bee Champion!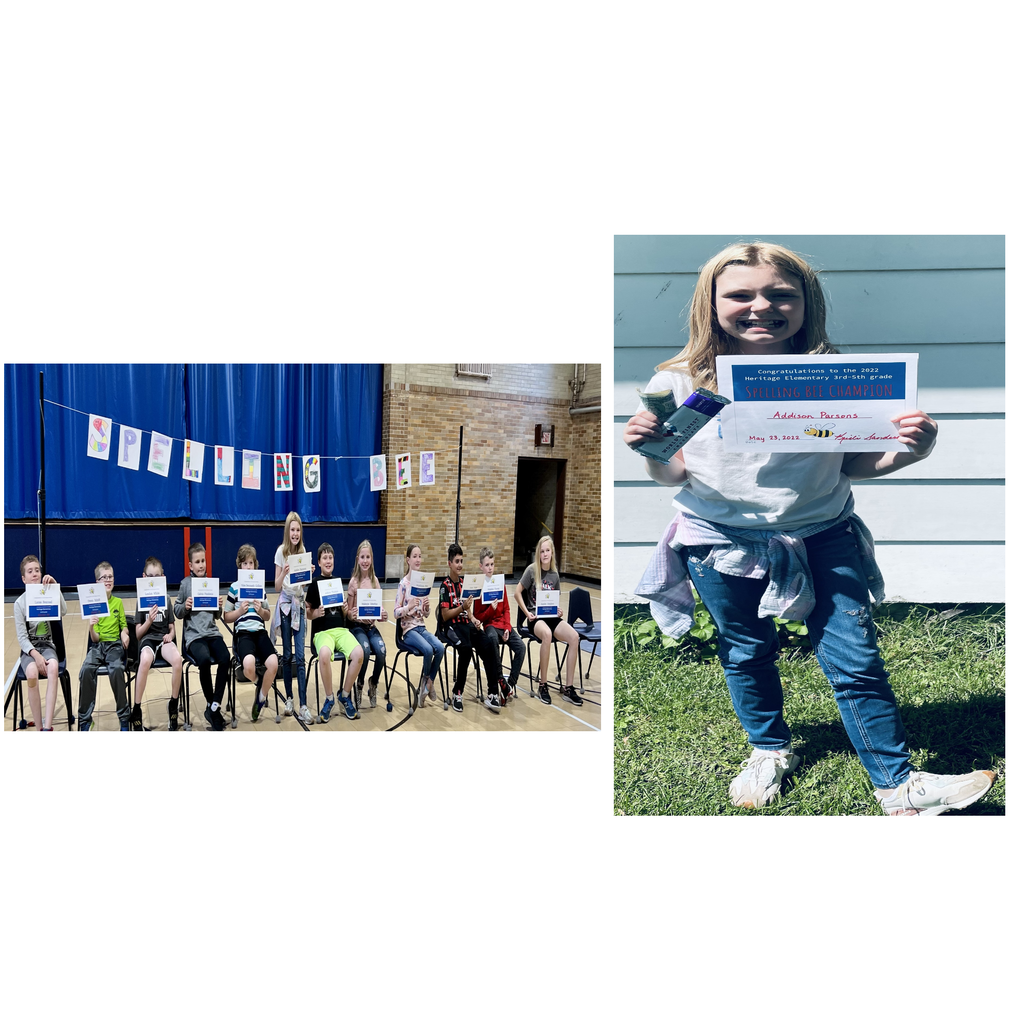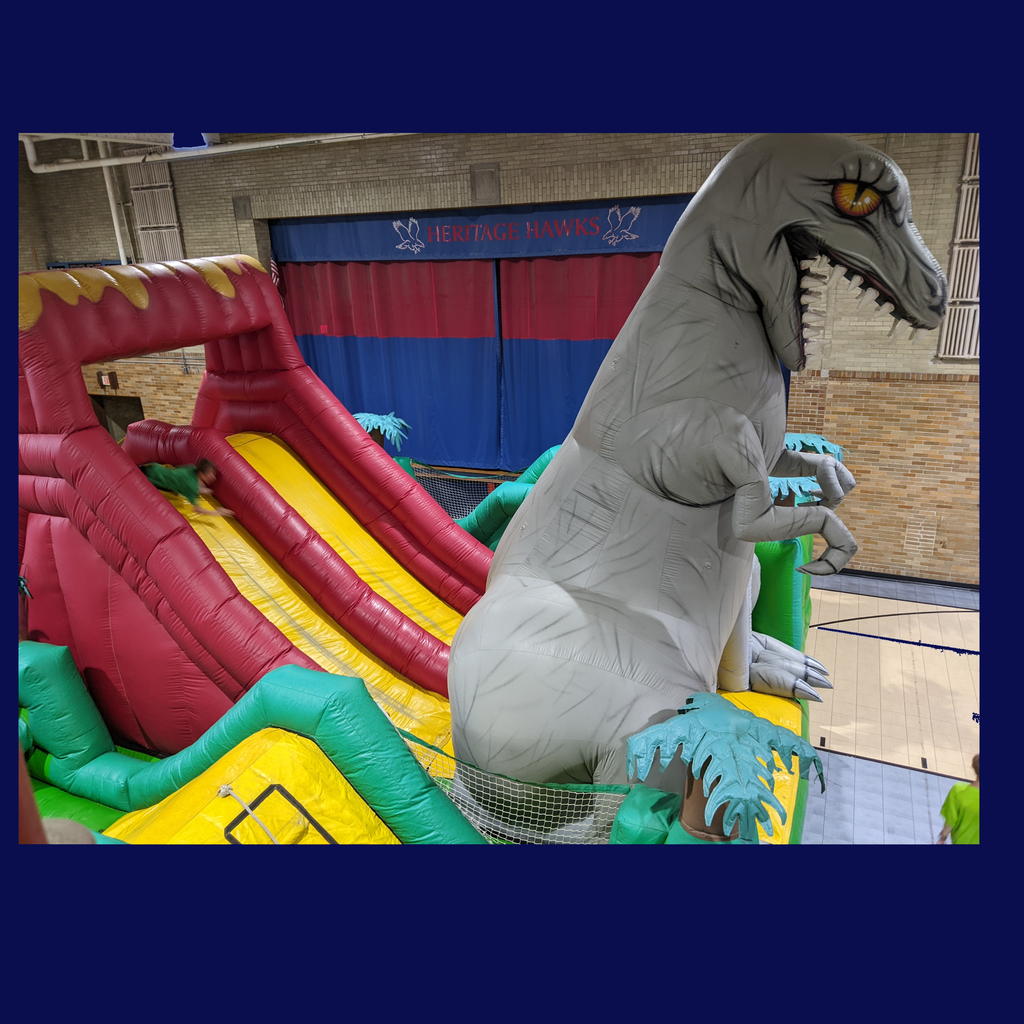 Opening night for Heritage Performing Arts "The Pirates of Penzance" at Broadlands. Performances Wednesday & Thursday nights 7pm with admission just $5, come out and see these talented thespians!!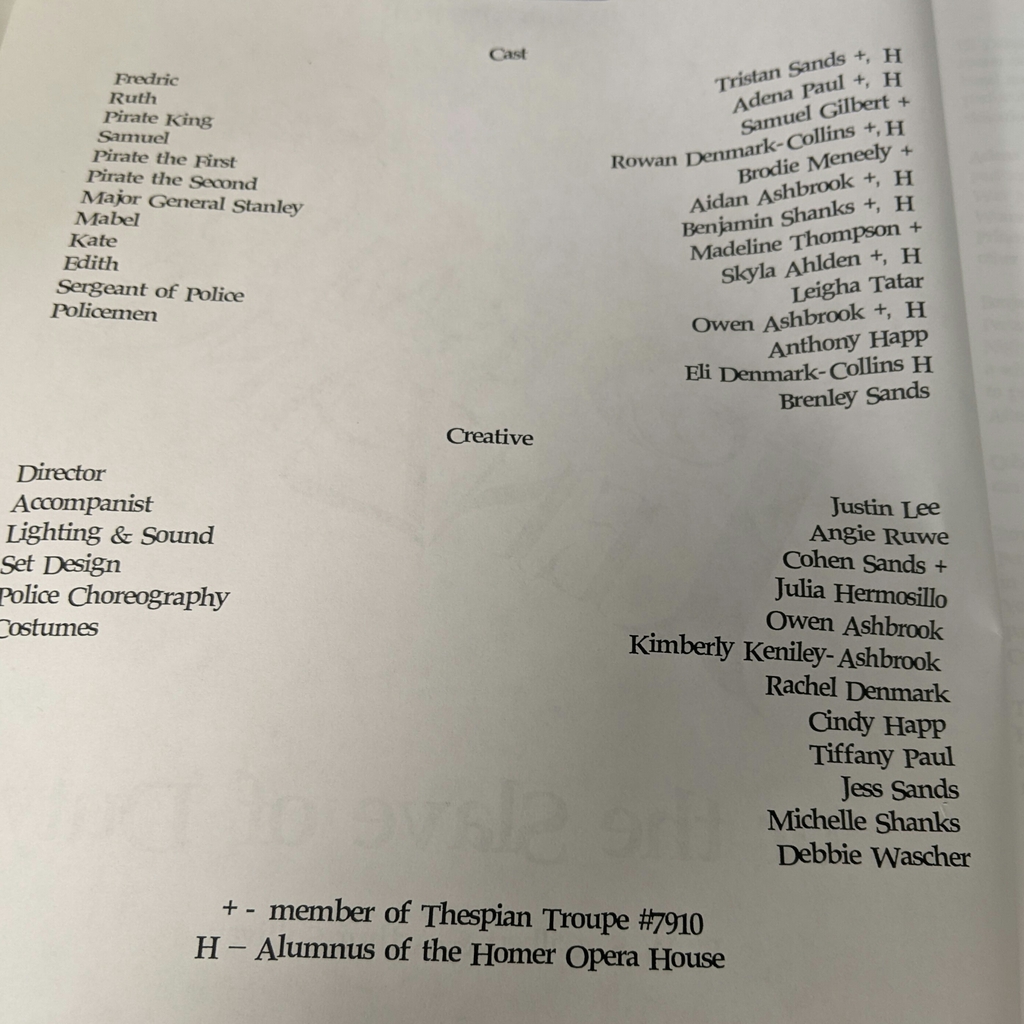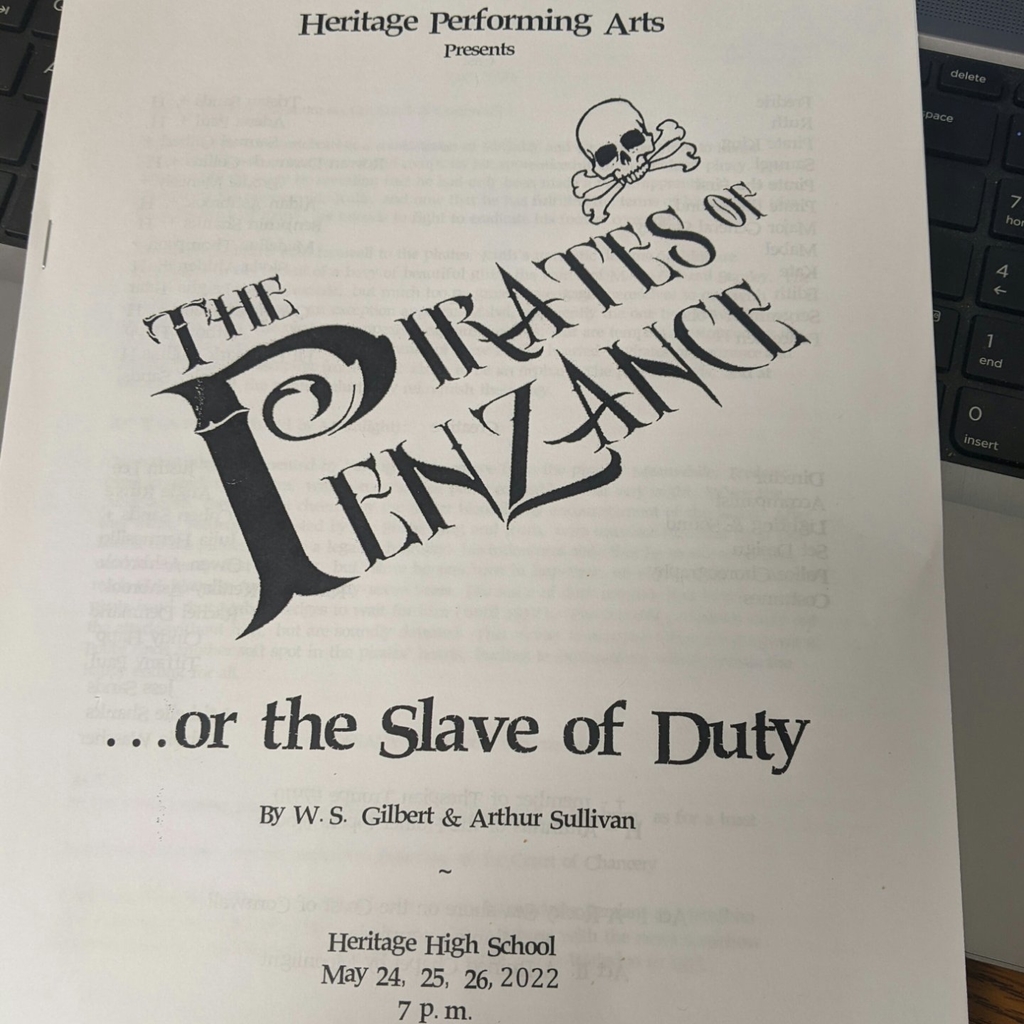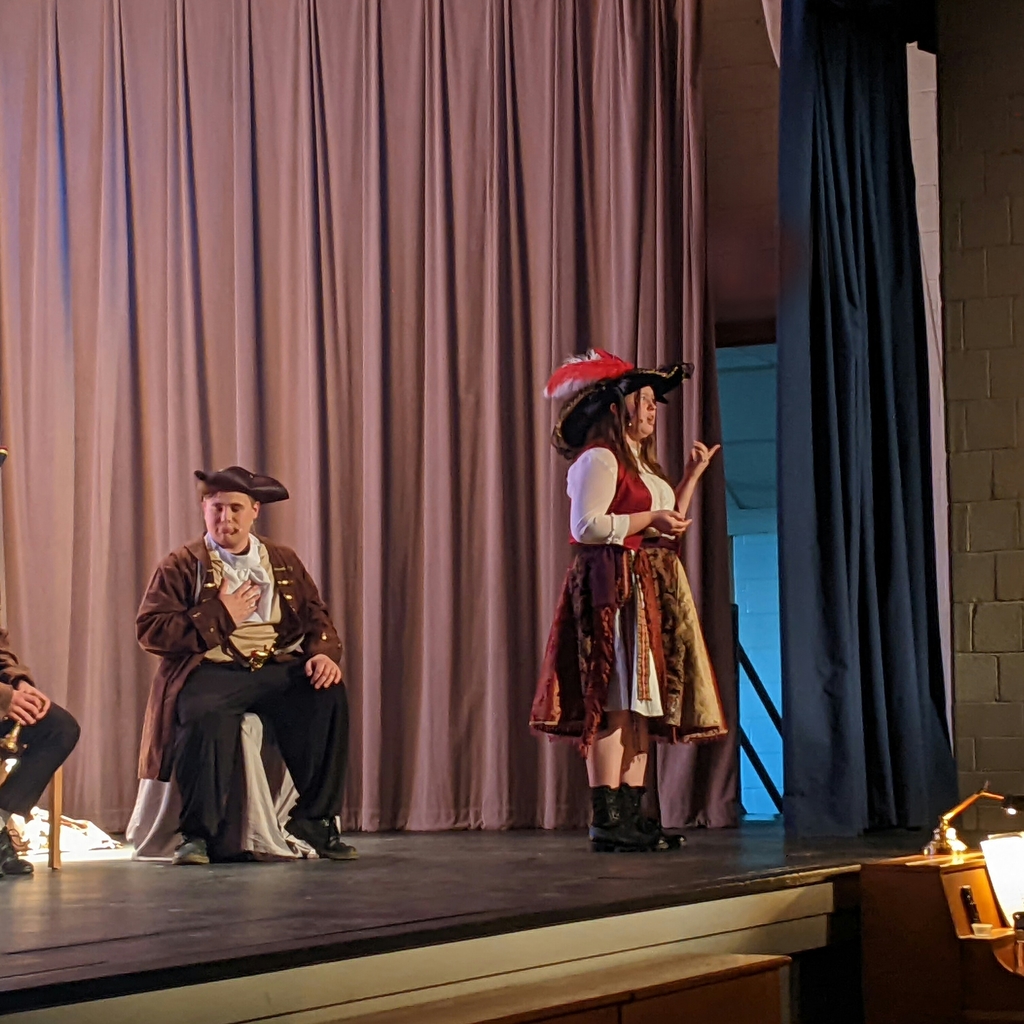 Heritage High School Spring Play 2022 - Pirates of Penzance May 24, 25, and 26 at 7PM in Main Gym, Admission $5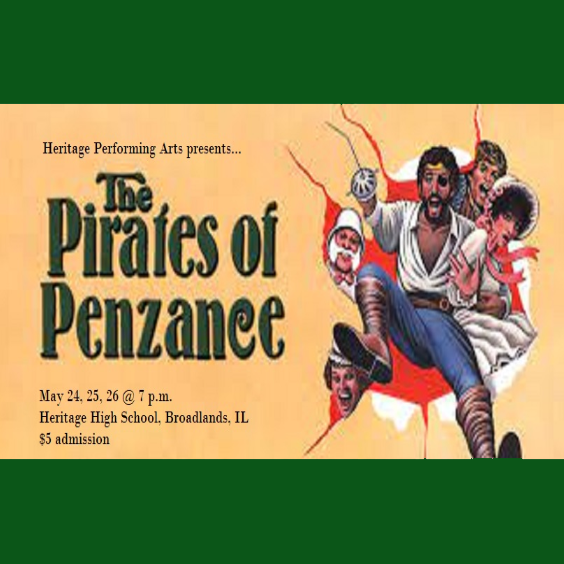 Congratulations Heritage HS Bass Fishing! IHSA State Meet got cut short a day due to weather, see that nasty storm picture from the site, but we still finished 5th Place in State!!! Fantastic season, Sectional Champs & Sectional Runner-up for our two boat teams, & 5th at State!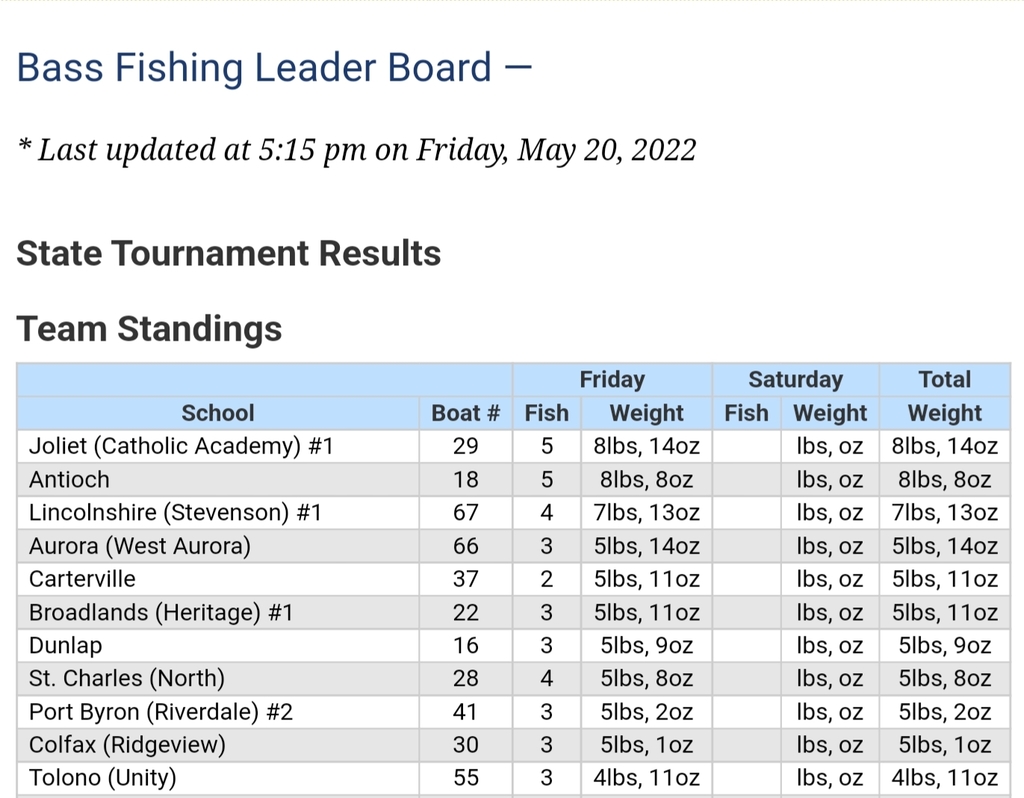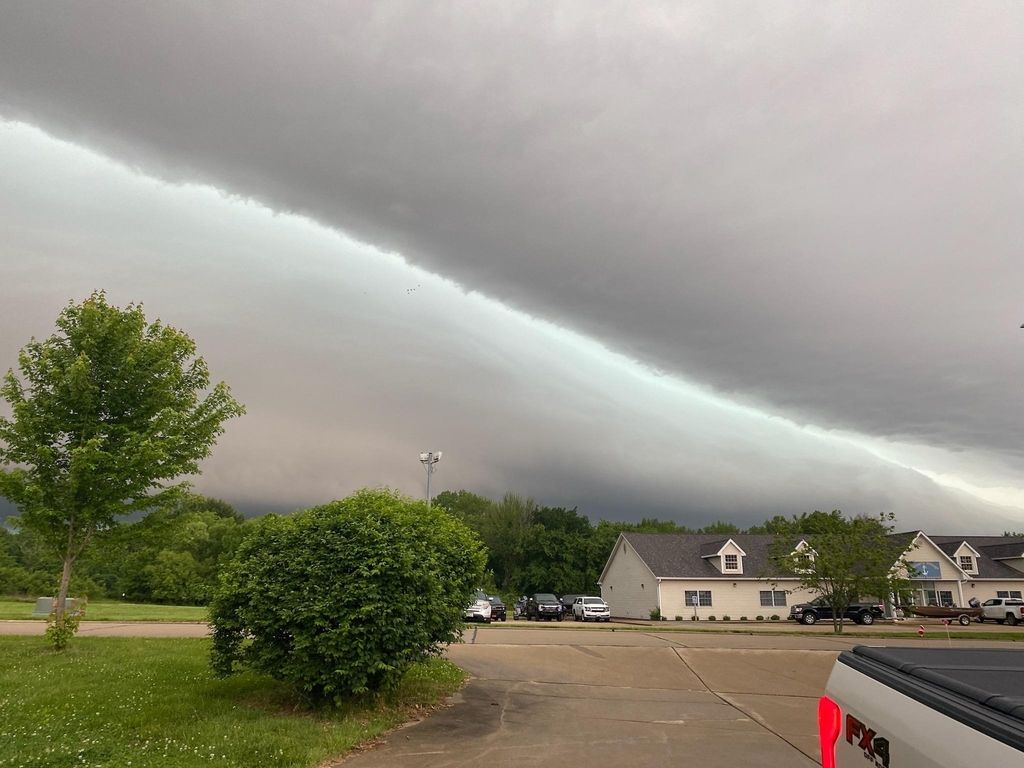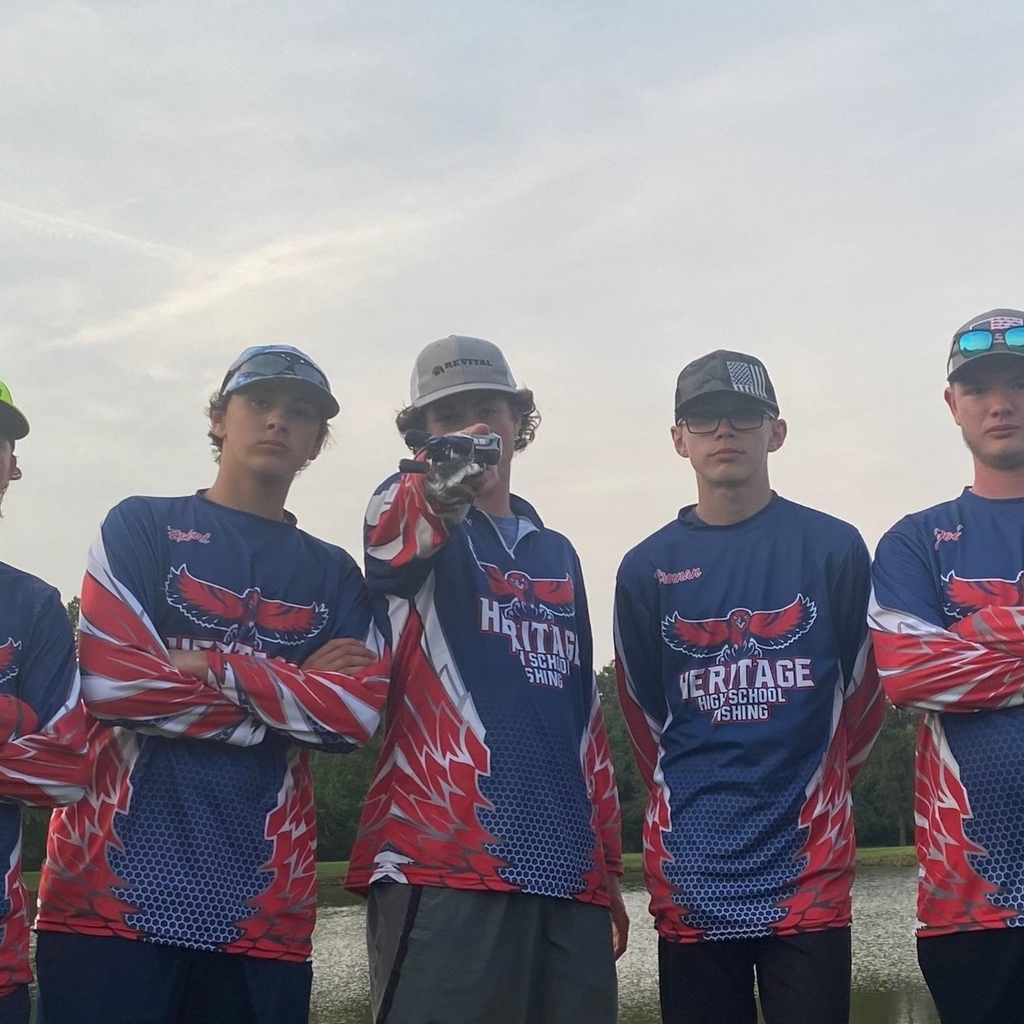 Kenney Davenport from Eastern Illini Electric Company presented a potentially life saving demonstration to our Heritage 3rd-5th graders this week!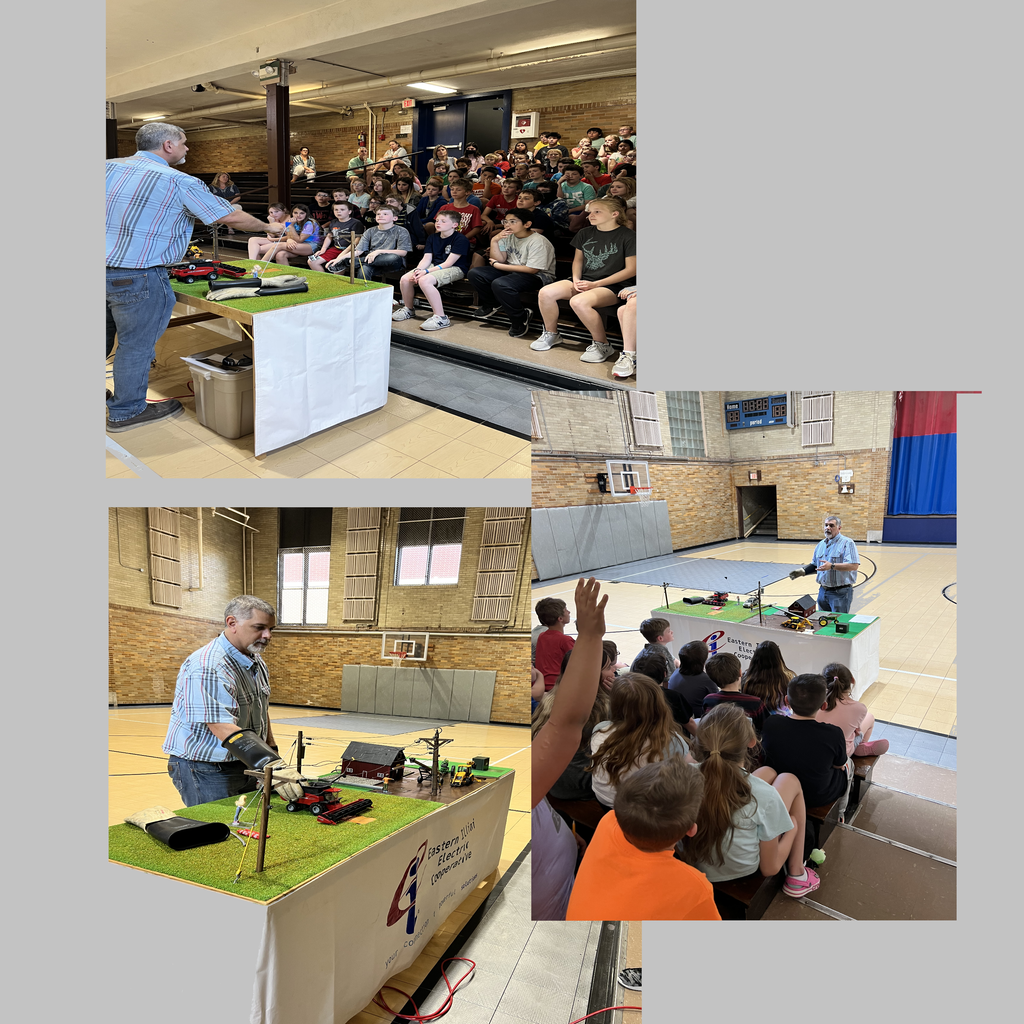 Heritage Bass Fishing @ 2022 IHSA State Finals May 20/21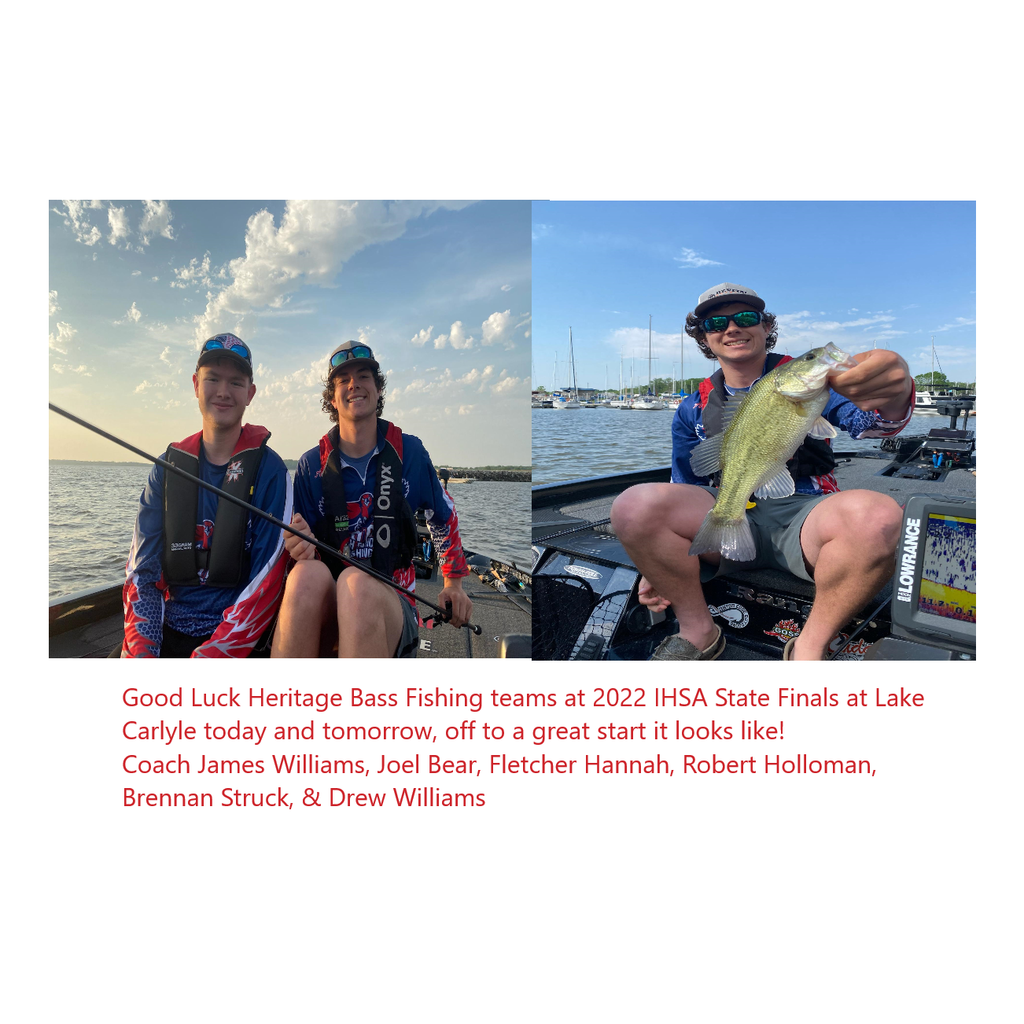 Heritage JH Field Trip Letter May 2022