Heritage High School at the Student Council State Convention last weekend, also thank you to their sponsors Bryce Cherry & Lizzie Zunich!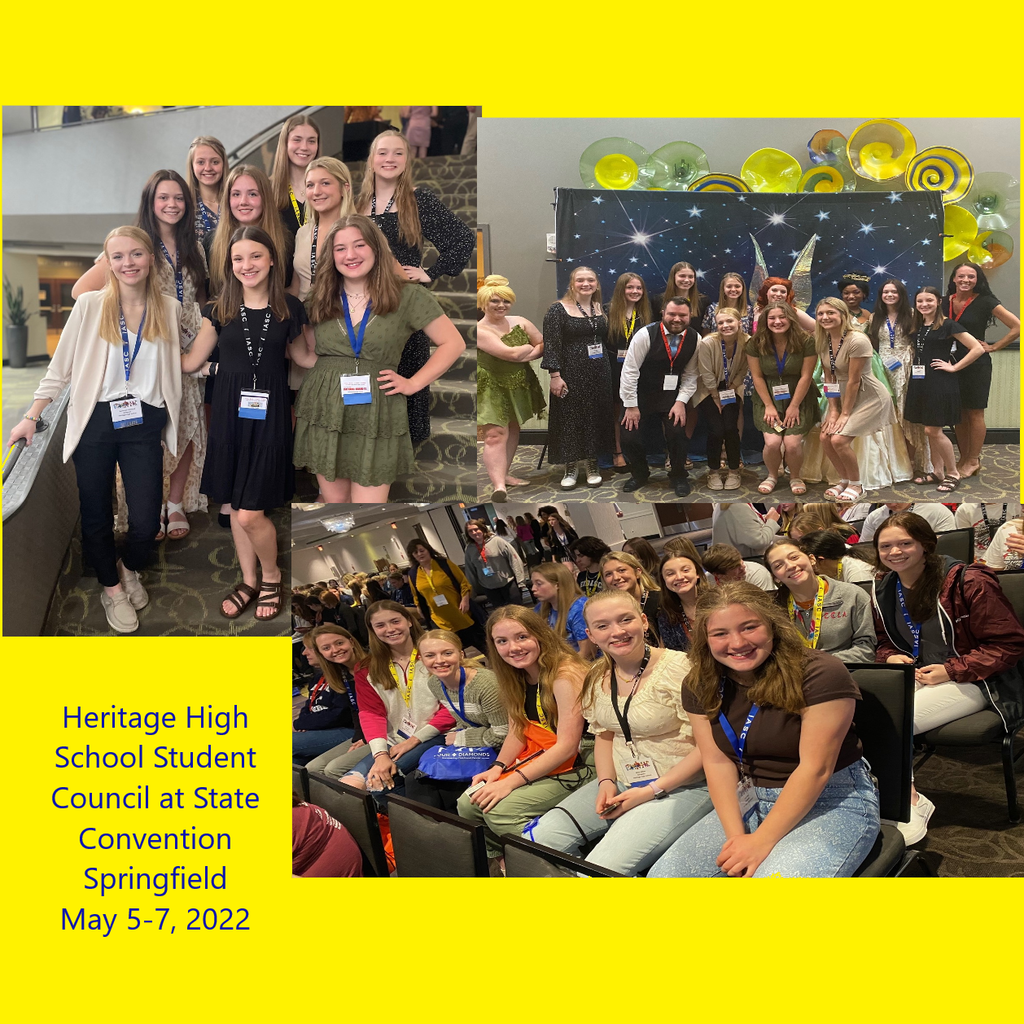 Heritage Grades 5-12 Band & Chorus Concert and Awards Saturday May 7, congratulations to all the musicians and singers and to our High School Music Program on IHSA State Class D Runner-up Trophy!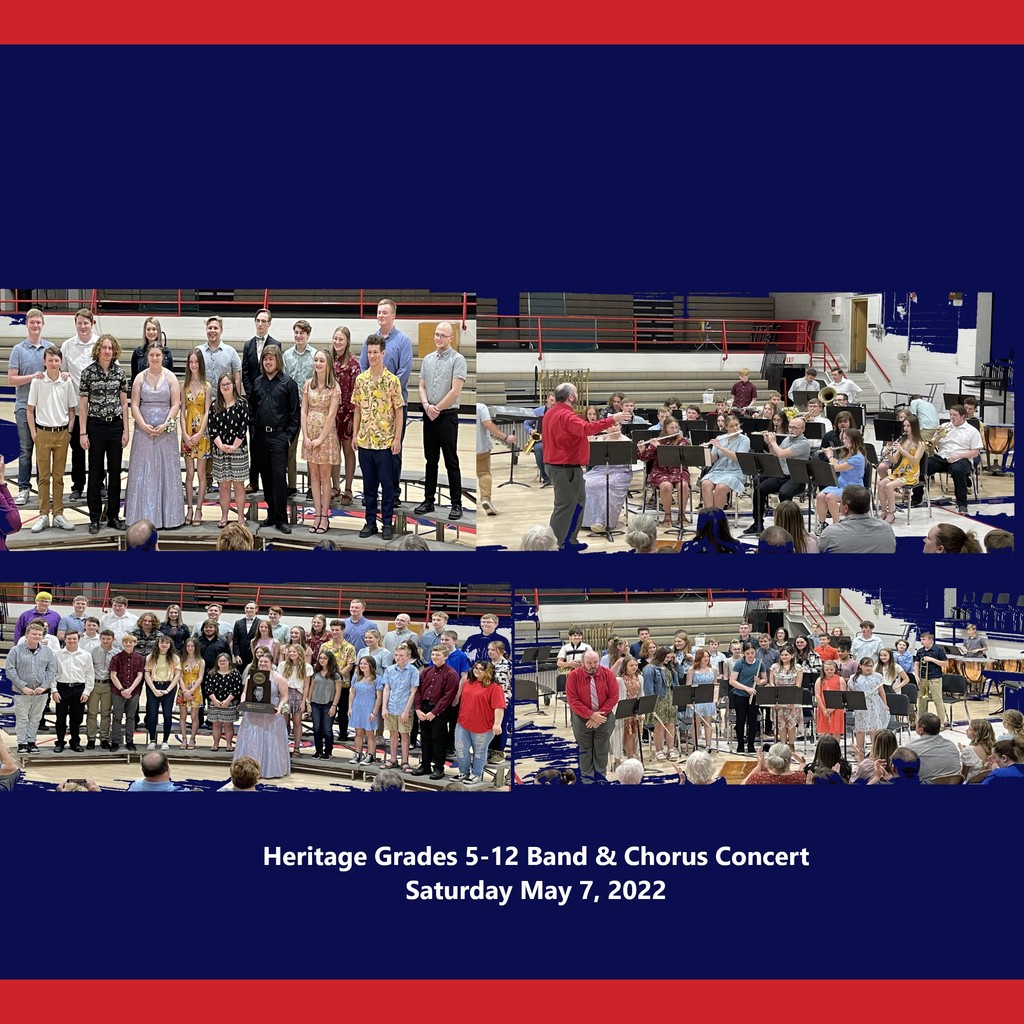 Huge turnout at Heritage High School tonight for the Grades 5-12 Band & Chorus Spring Concert and Awards! Note the IHSA Class D State Runner-up trophy for Music, follows up last year's State Championship, major music success again this year!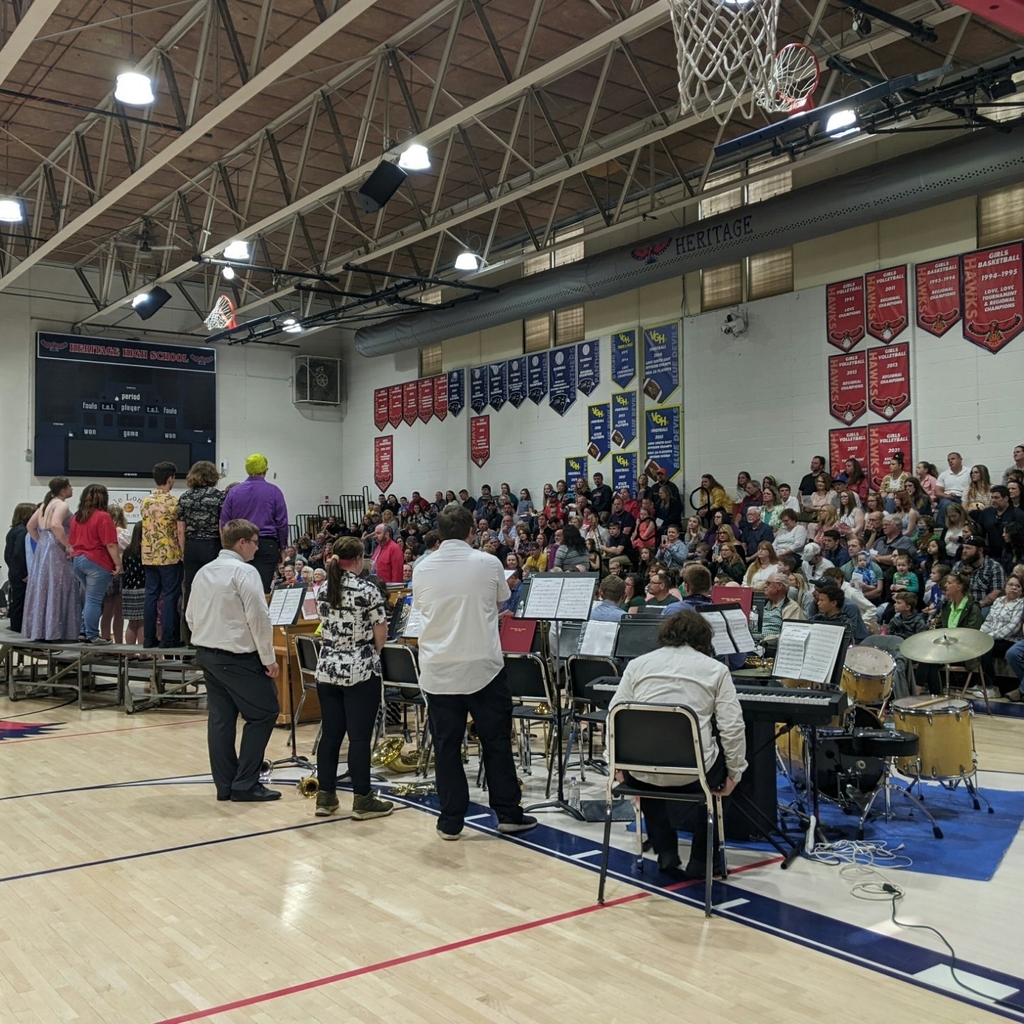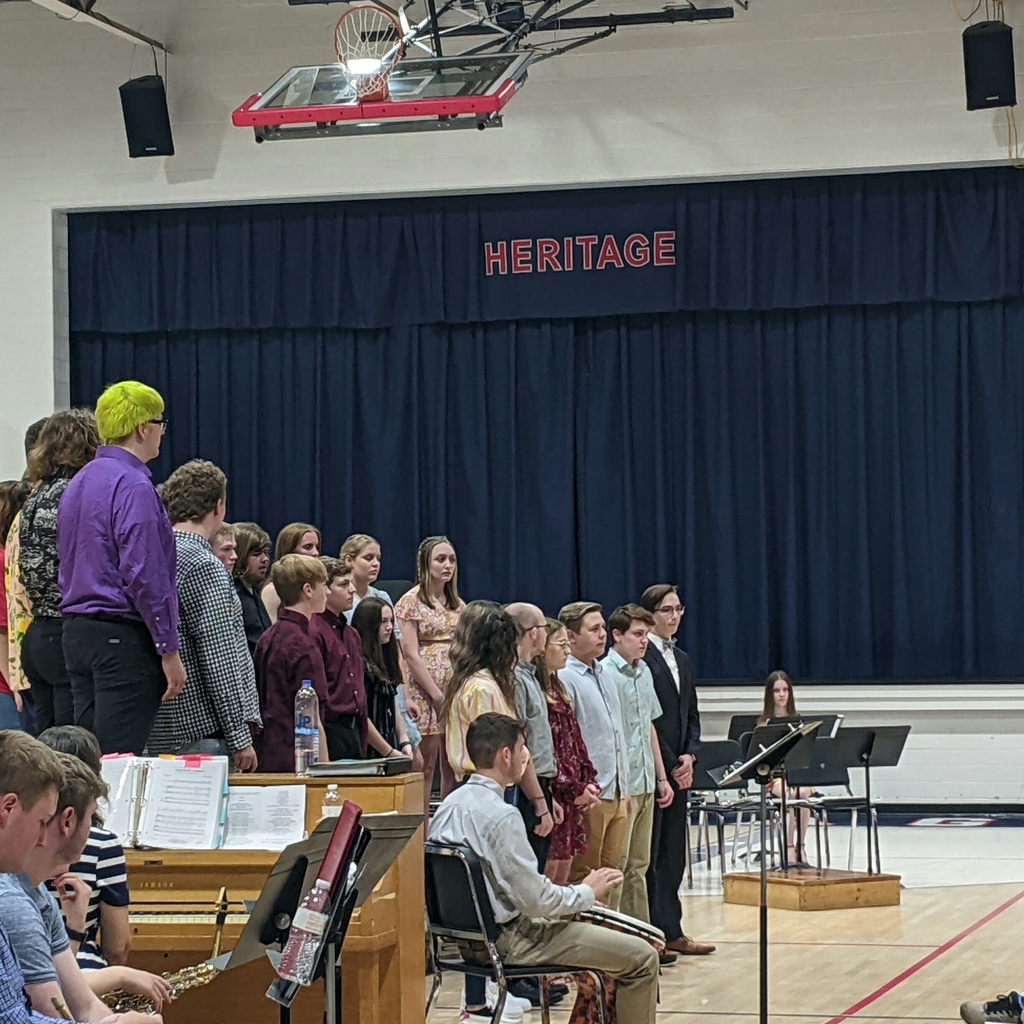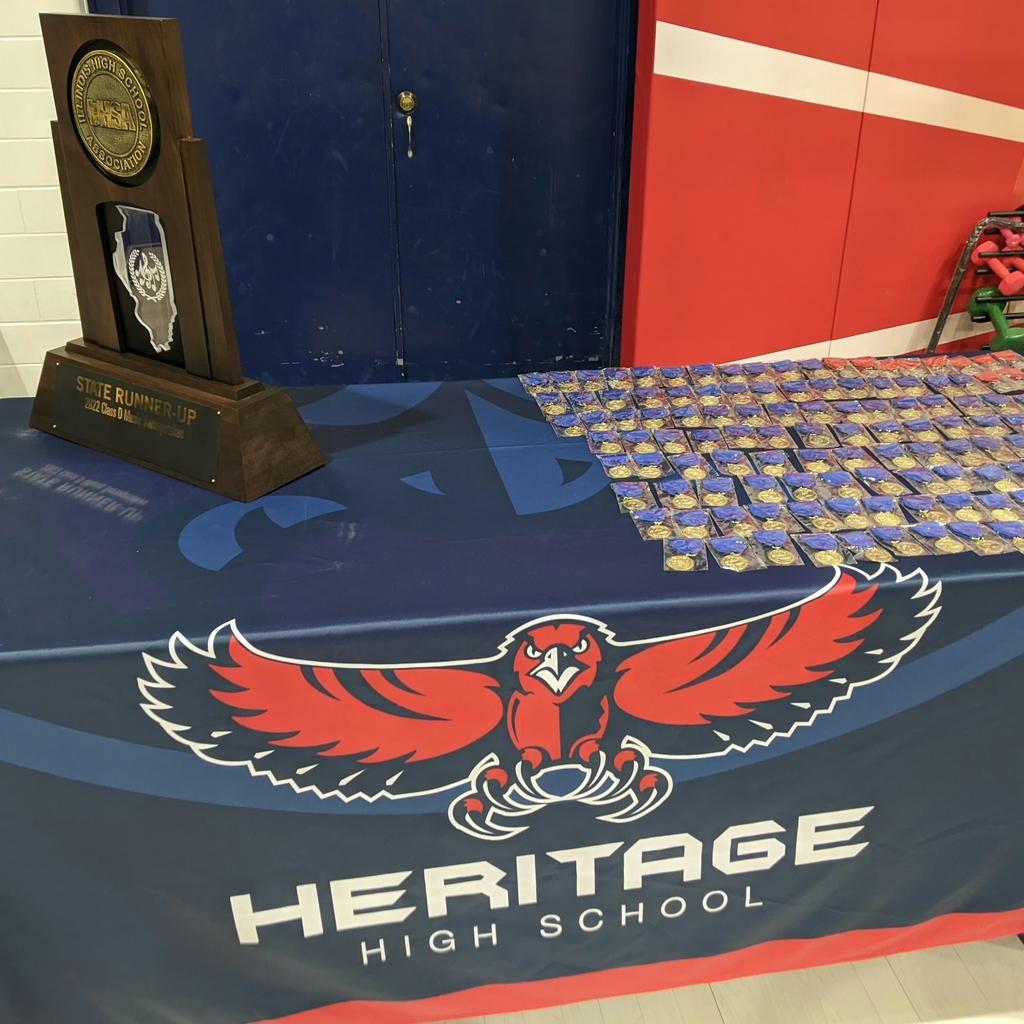 Heritage Junior High Track @ IESA Sectional today at Judah Christian, great day for the Hawks teams & individuals! State track meet qualifiers and team & individual results coming once finalized, very successful today!!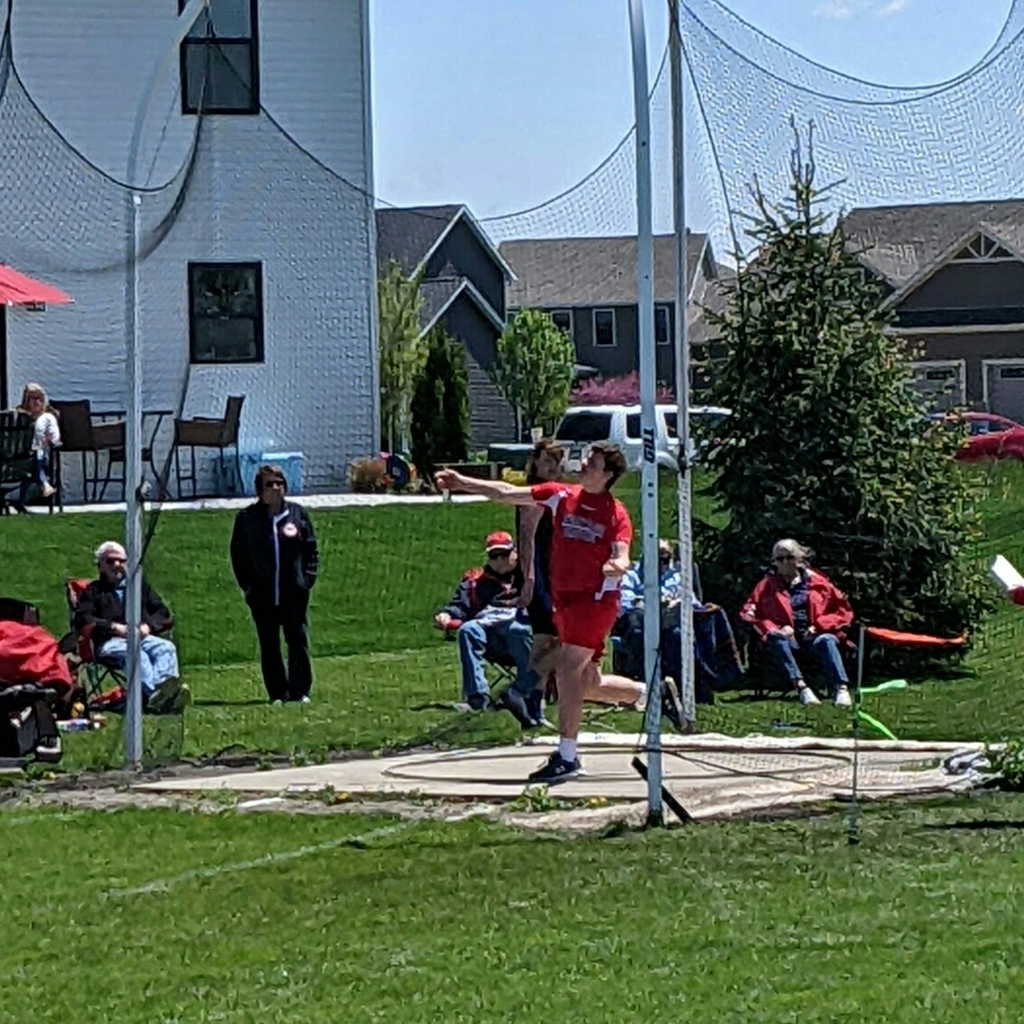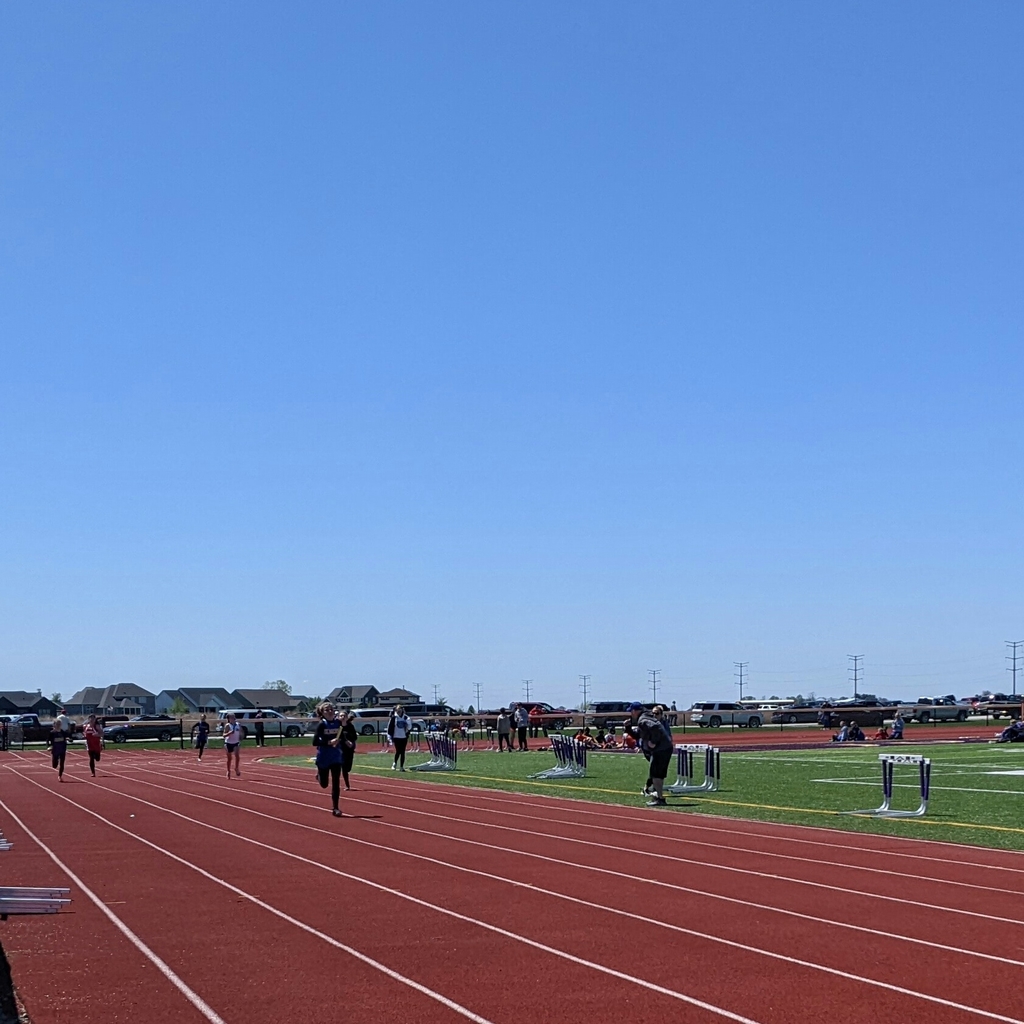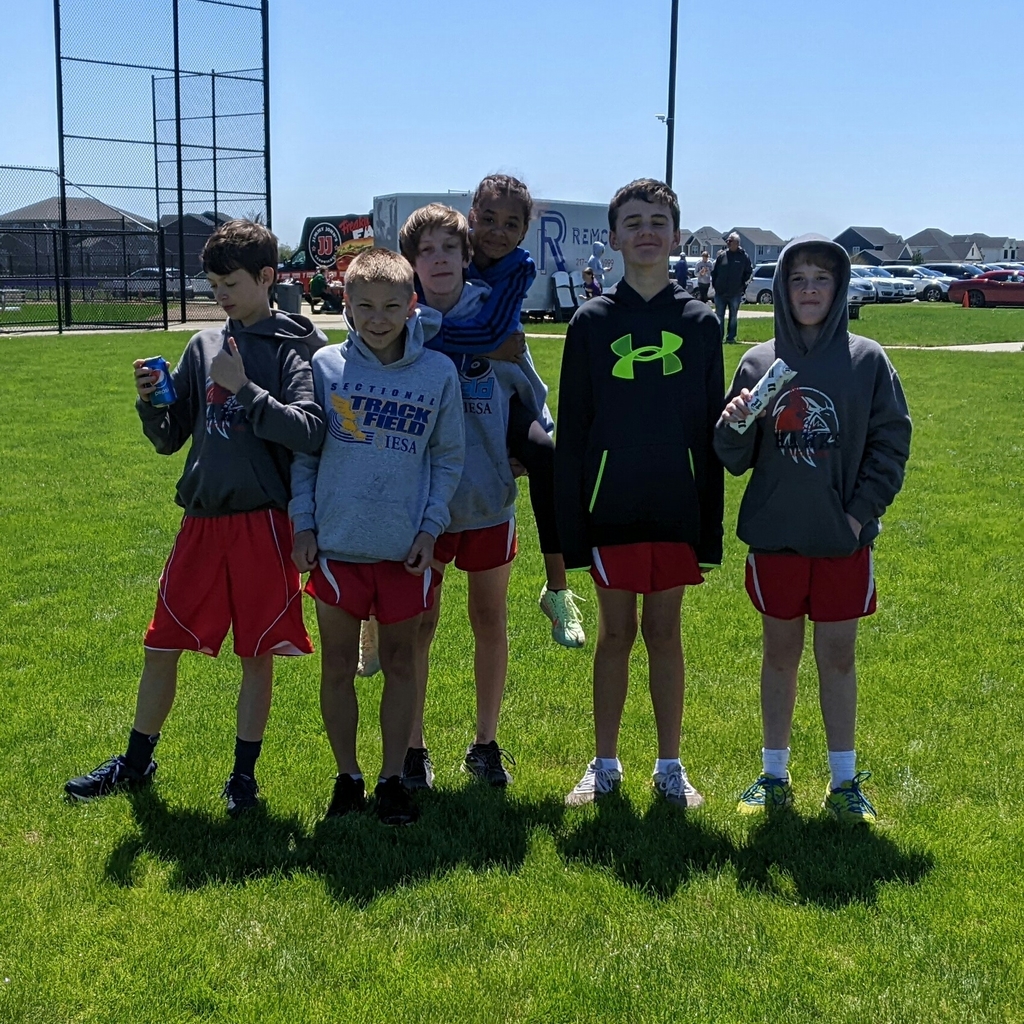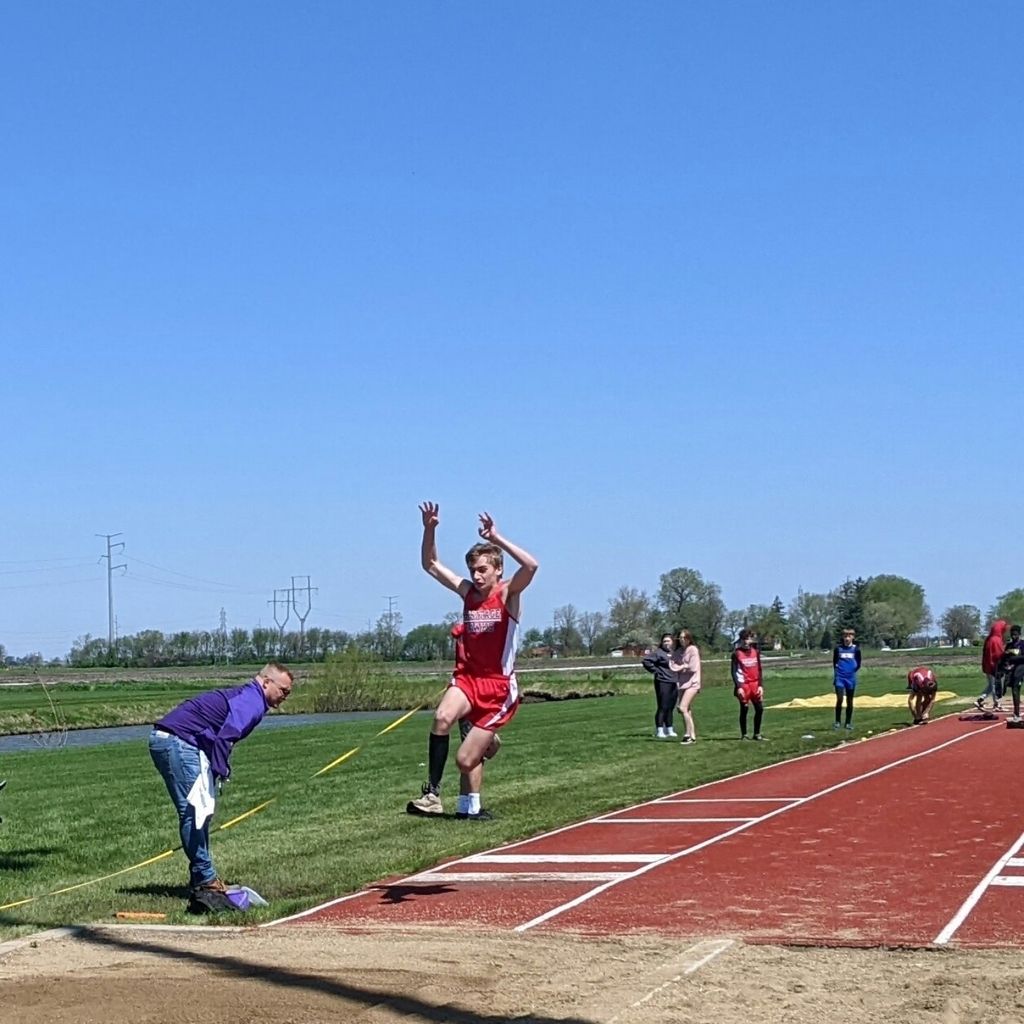 Heritage Hawks Bass Fishing teams the IHSA Sectional Champions & Runner-up at Lake Shelbyville today!!! Whole team qualifies for the State Finals at Lake Carlyle & Drew Williams #1 catch for Sectional. Congrats to Coach James Williams & thank you to 2nd Boat Captain Jim too!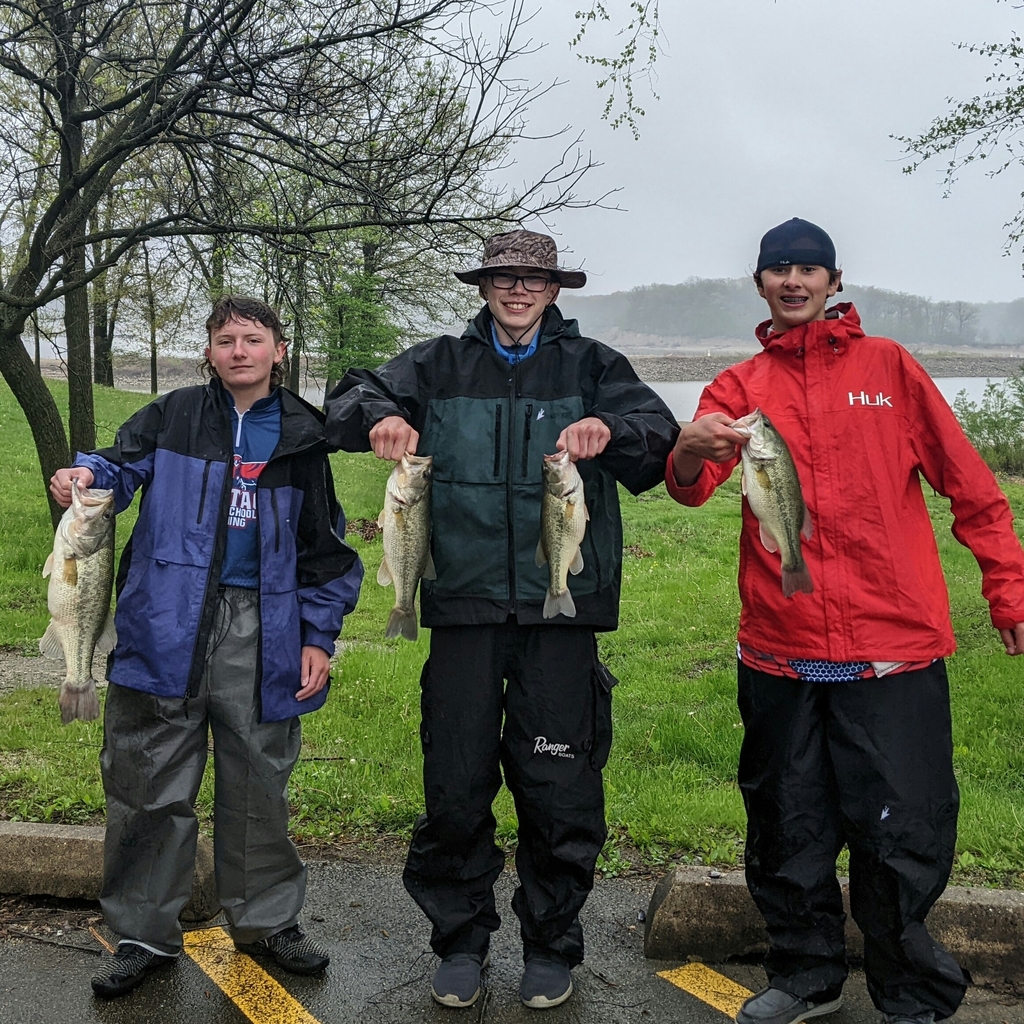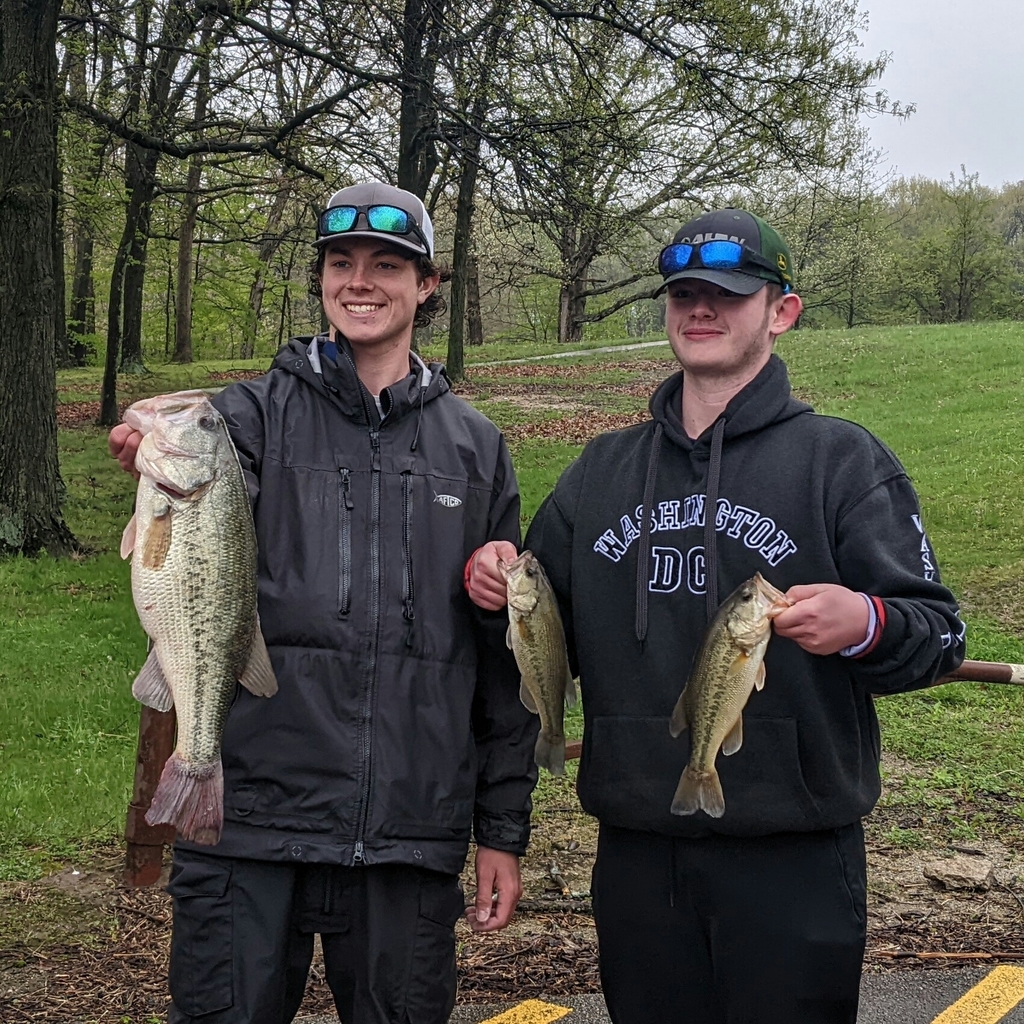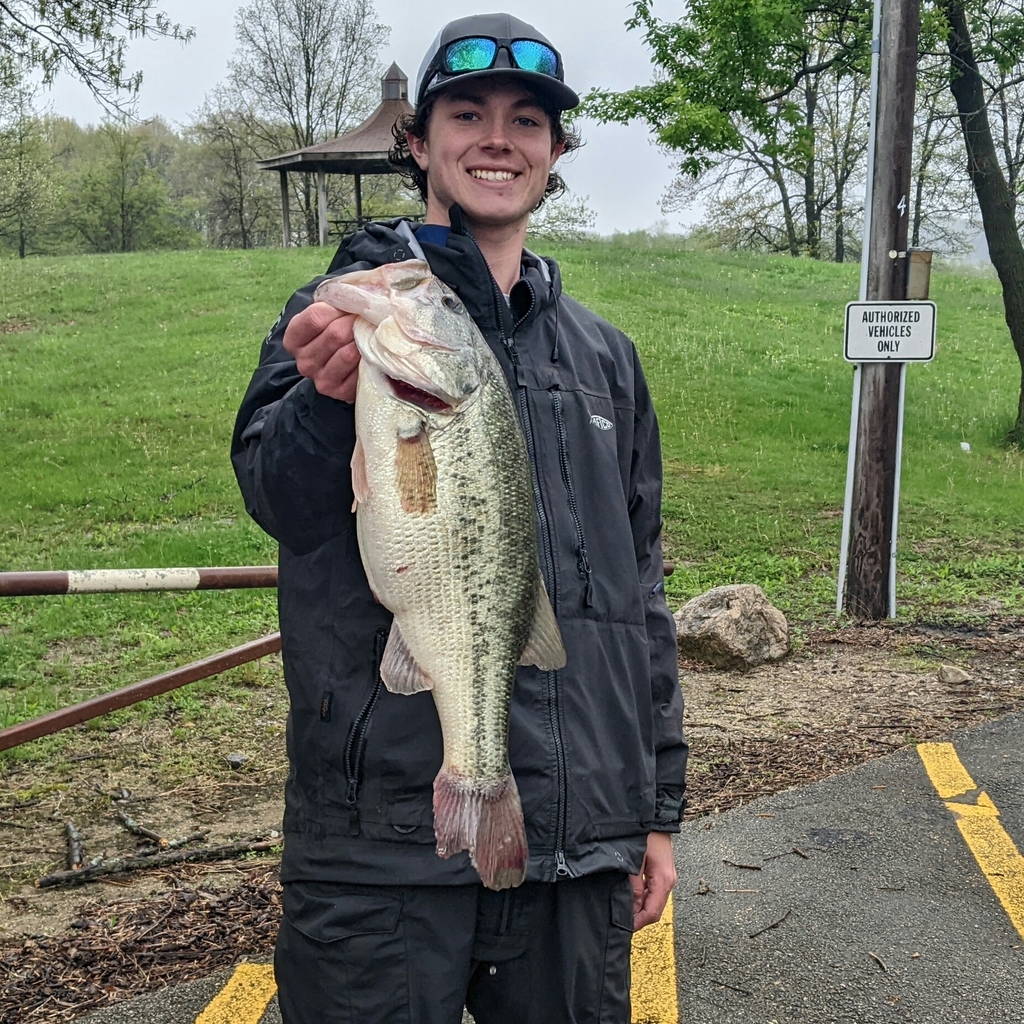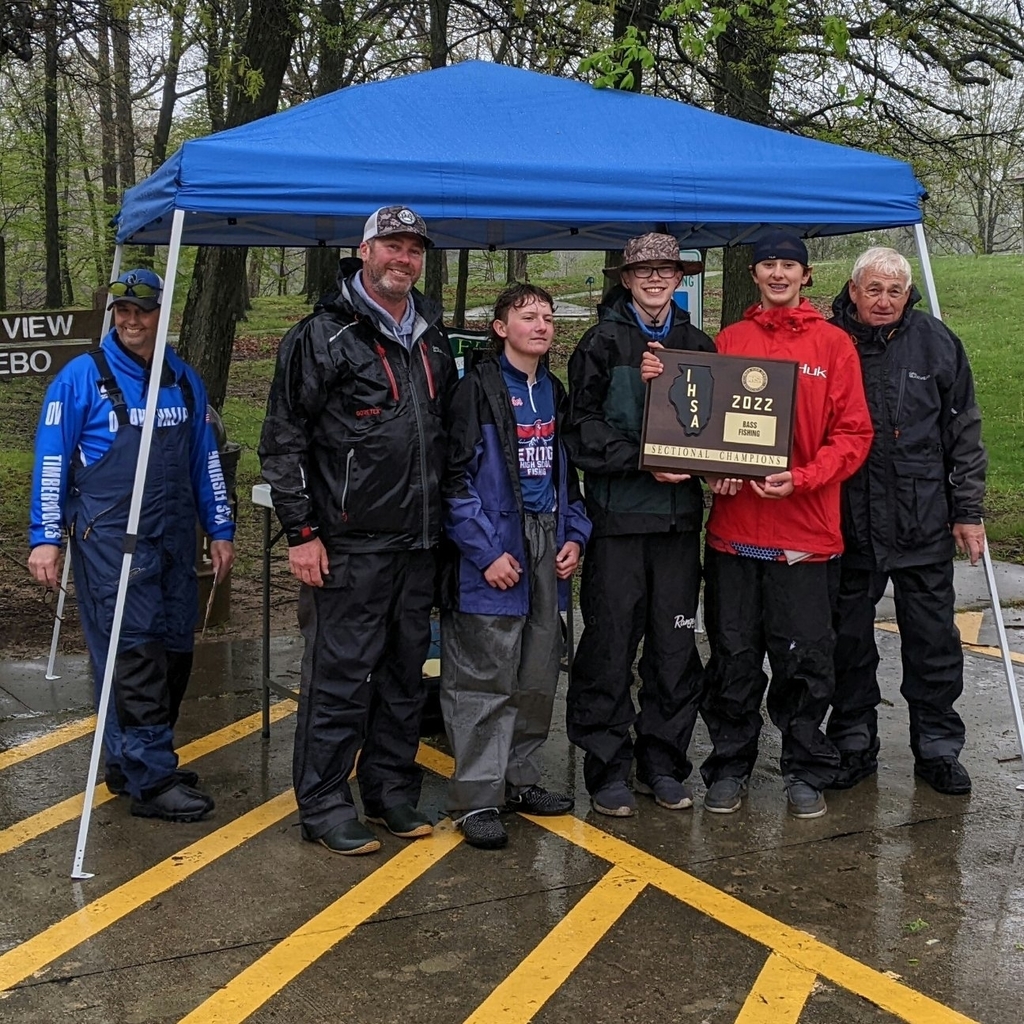 Thank you Heritage PTC for the fantastic recognition and thoughtfulness during Teacher Appreciation Week!!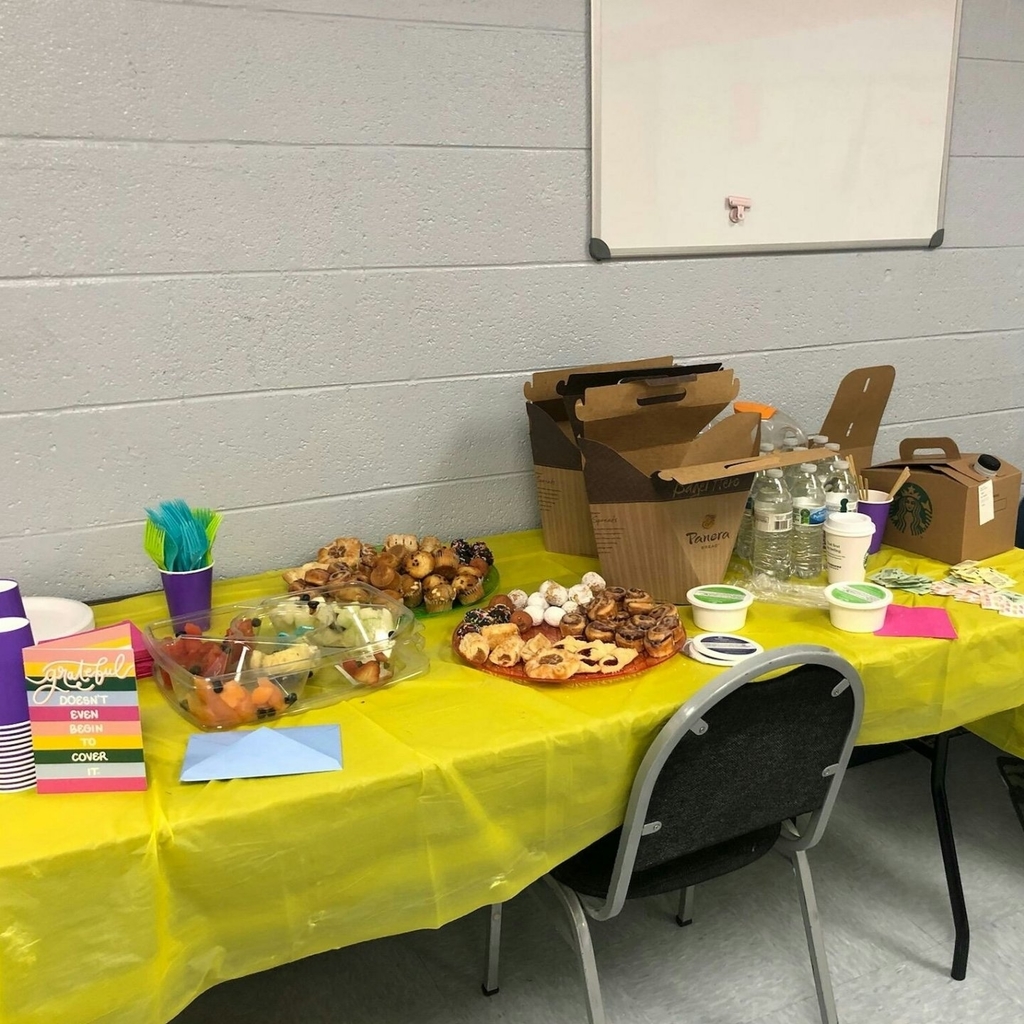 Heritage High School's National Honor Society induction ceremony tonight May 3, 2022. Congratulations to our 6 new student members, their parents, and especially our graduating Seniors as they pass the torch to the current Junior and Sophomore honorees.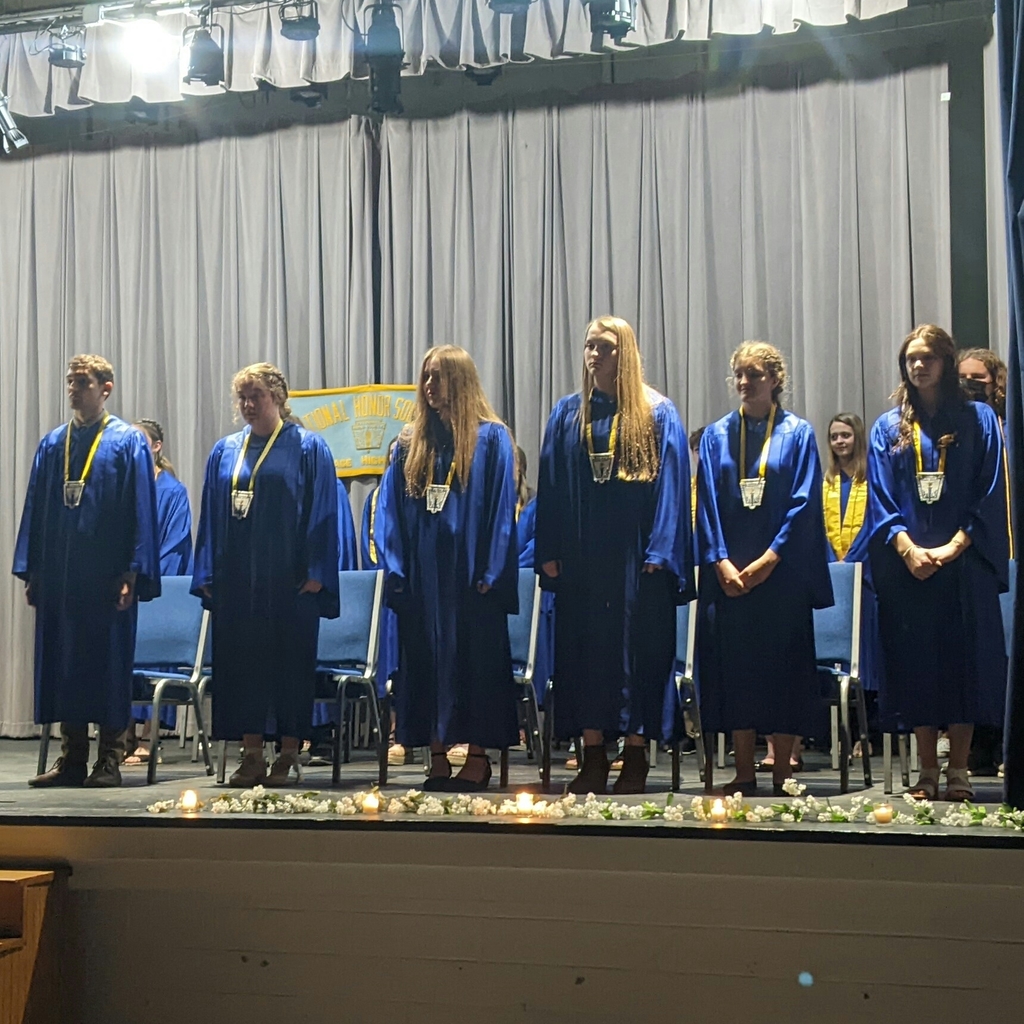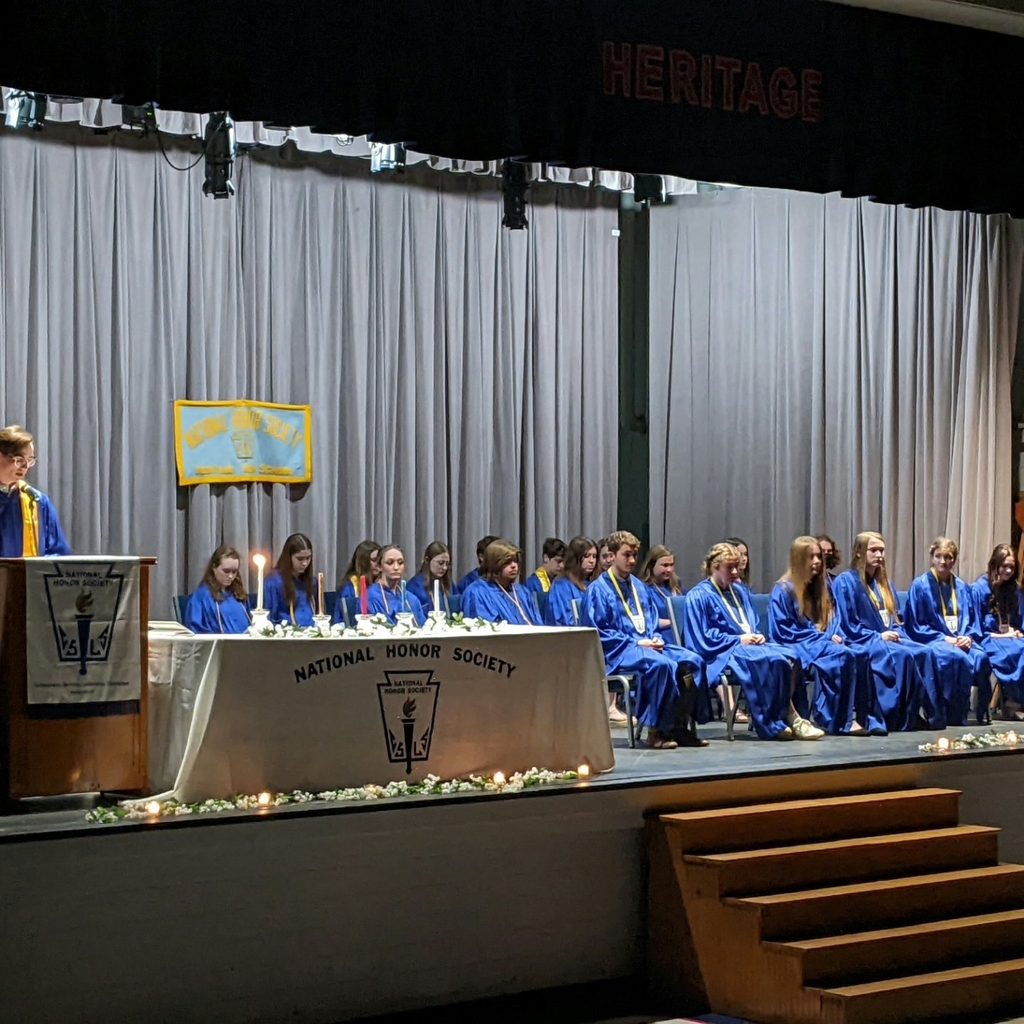 Heritage Junior High & Elementary PBIS Recognition for April 2022, theme this month Empathy, congratulations to these students!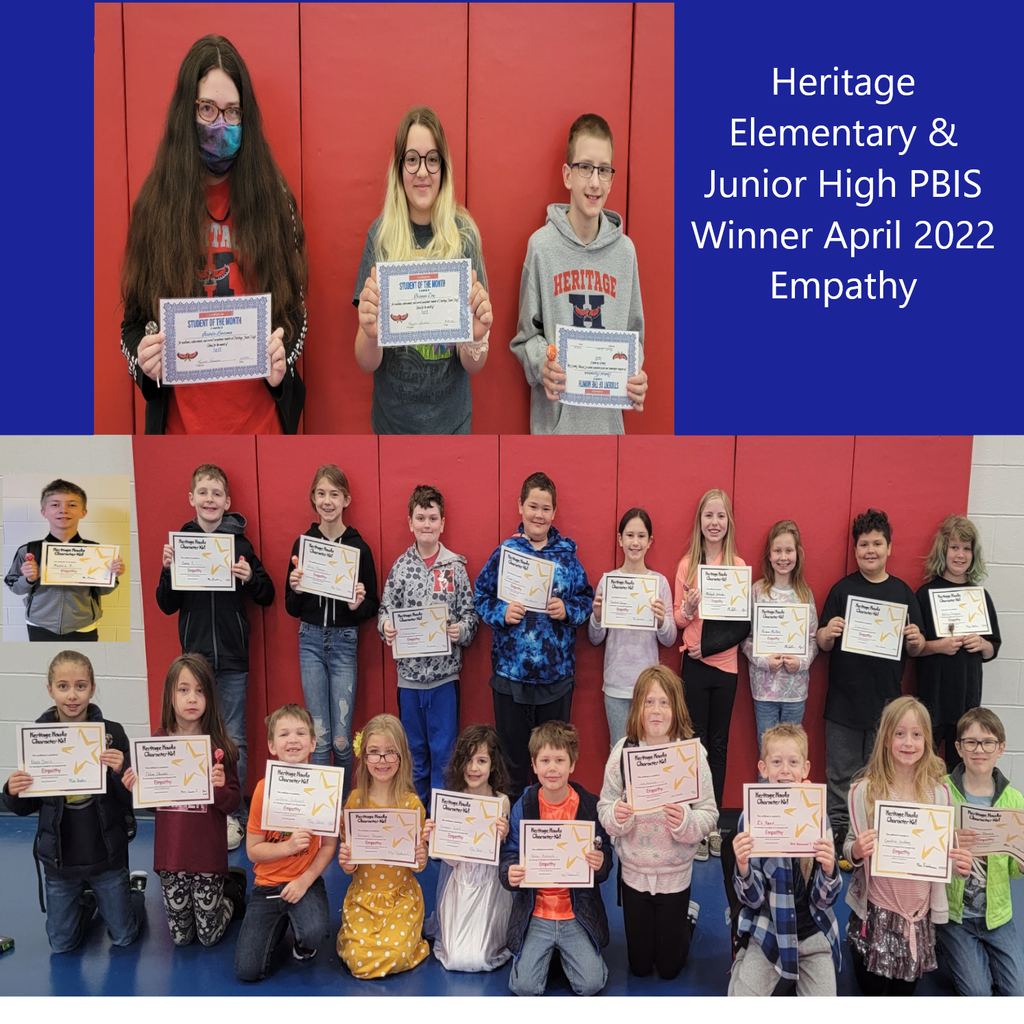 Heritage FFA Banquet 2022 at Heritage High School, great turnout and opening remarks by the Officers including observing a moment of silence for the Kerns Family and Chris Kerns who led our program so successfully over 2 stints as HS Ag Teacher & Sponsor.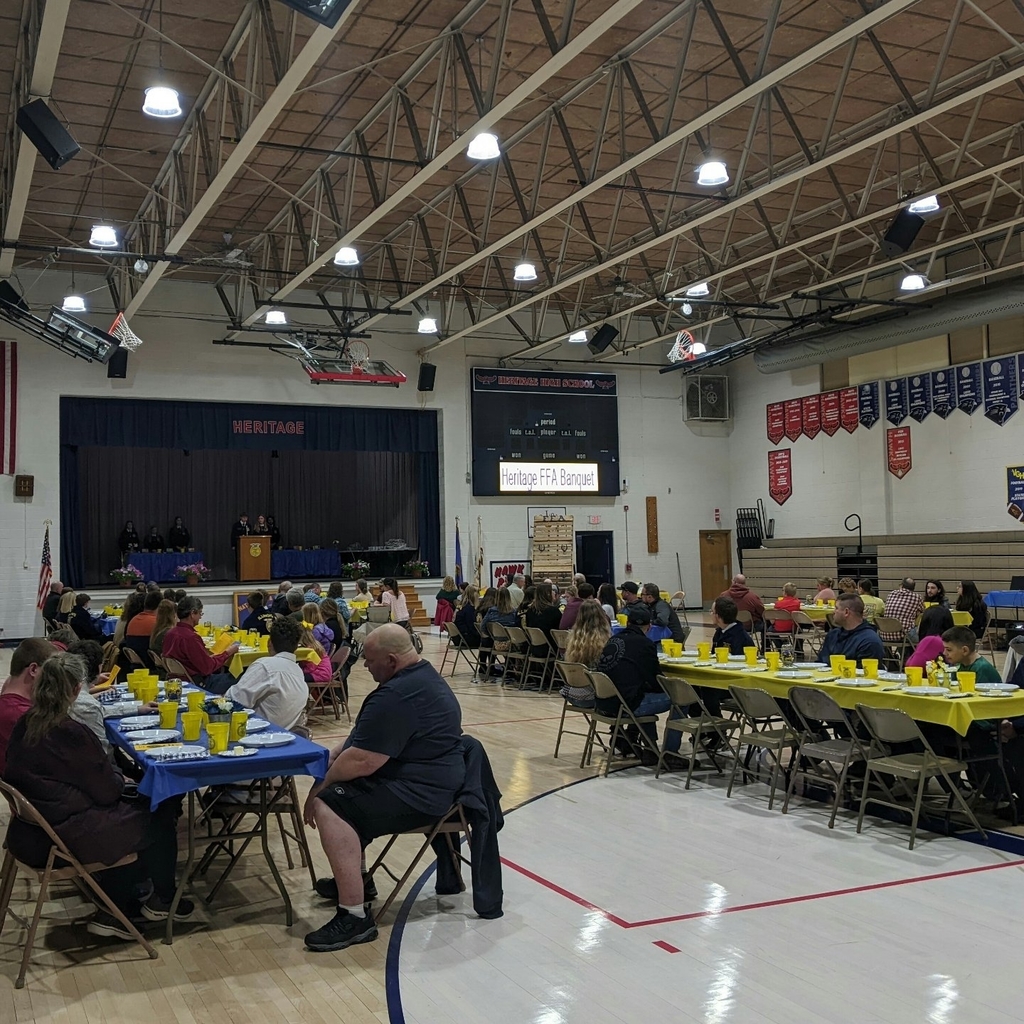 Senior Night & Cake, thank you to Heritage Boosters!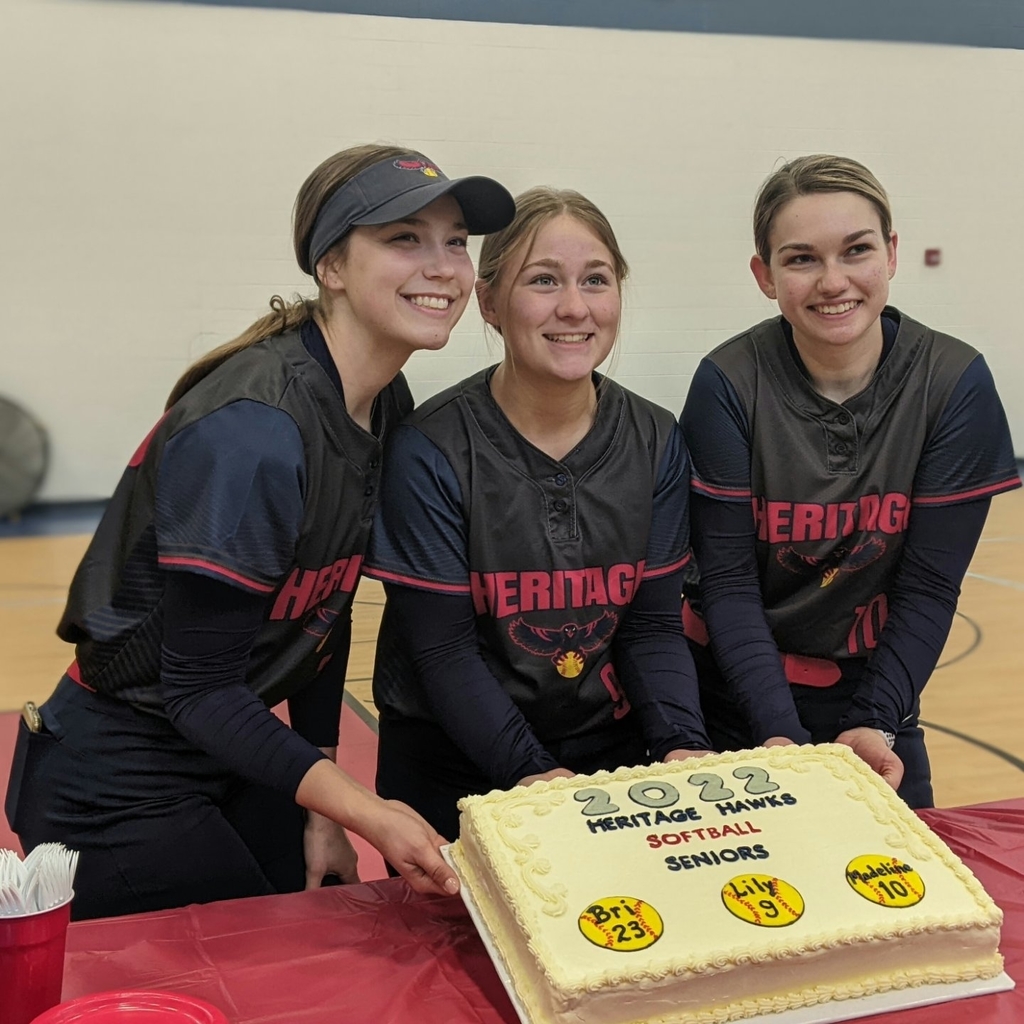 Congratulations Lily, Madeline, & Bri and thank you to their parents on Senior Night Heritage Hawks Softball at Broadlands vs Blue Ridge!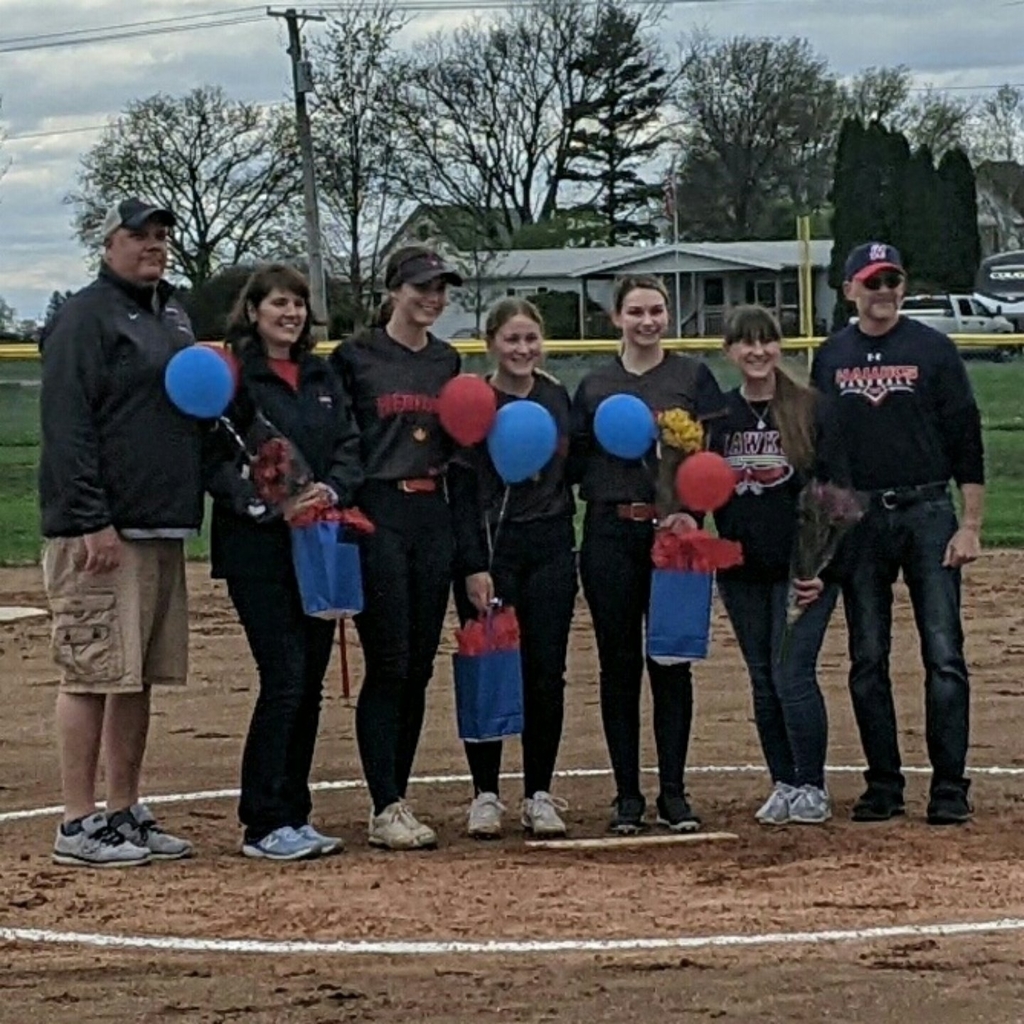 Heritage HS Prom & Post Prom 2022 was a major success this past weekend! Thank you to the HS Sponsors, the Post Prom Parents & our bus drivers, and most of all to our students especially our Seniors who have persevered through the past 2 years to get these culminating events!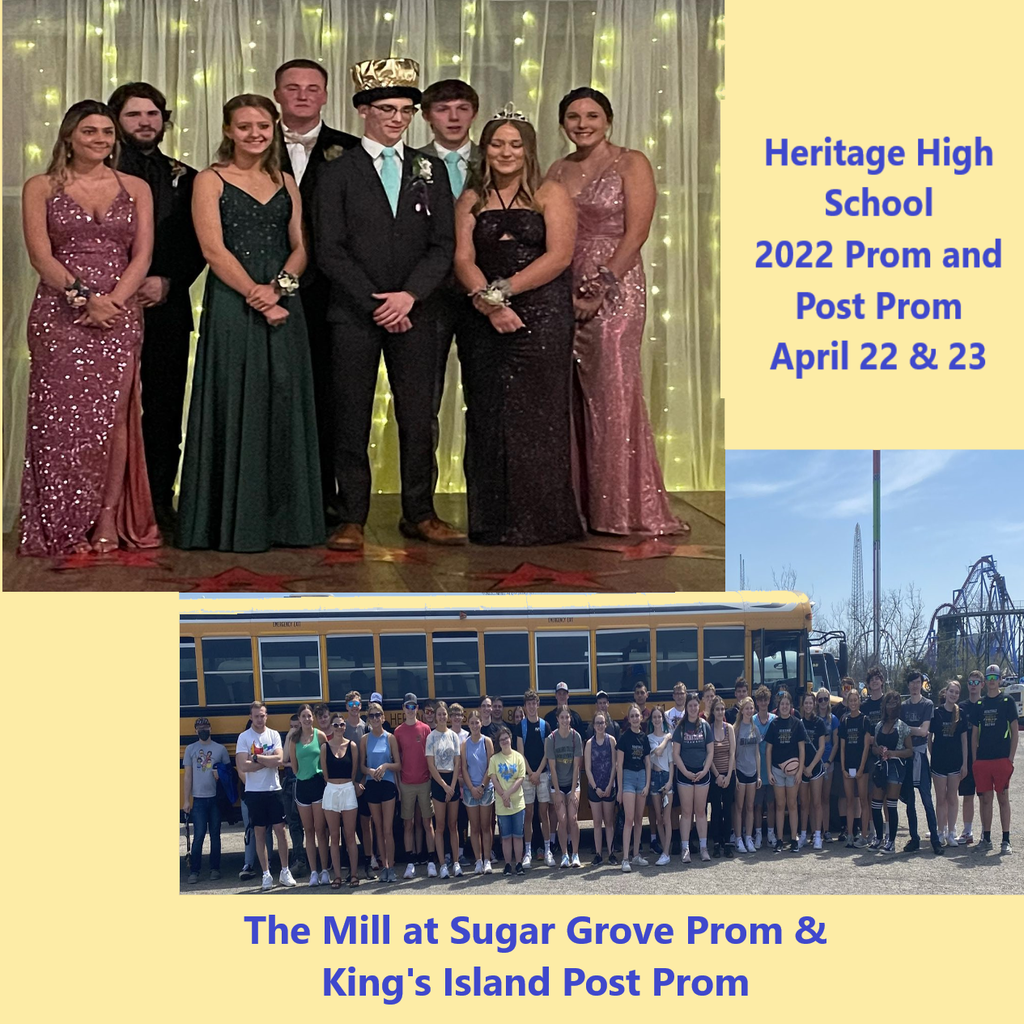 8th Grade Parent Night for Heritage Junior High Scholastic Bowl last night at Homer, thank you & congratulations to the team on their season to date and especially to their parents!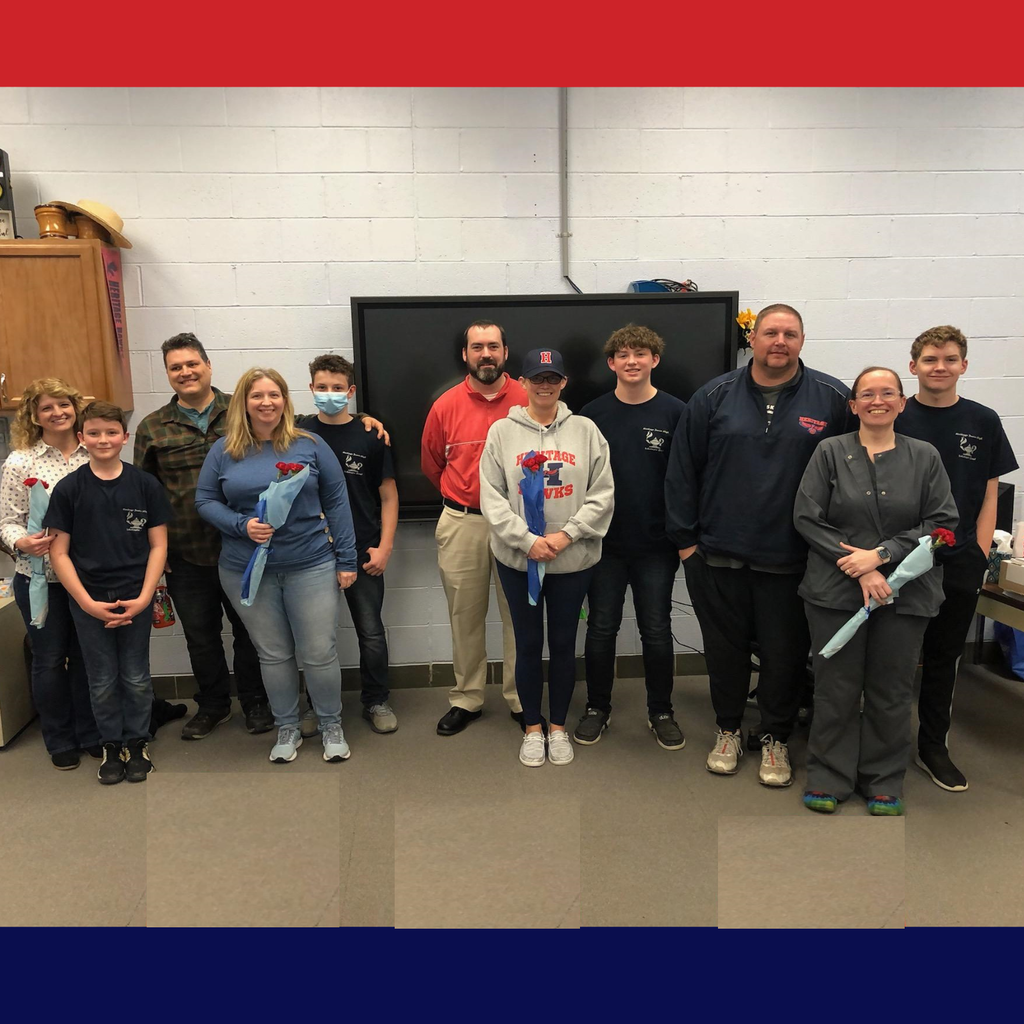 Village of Homer Summer Maintenance Help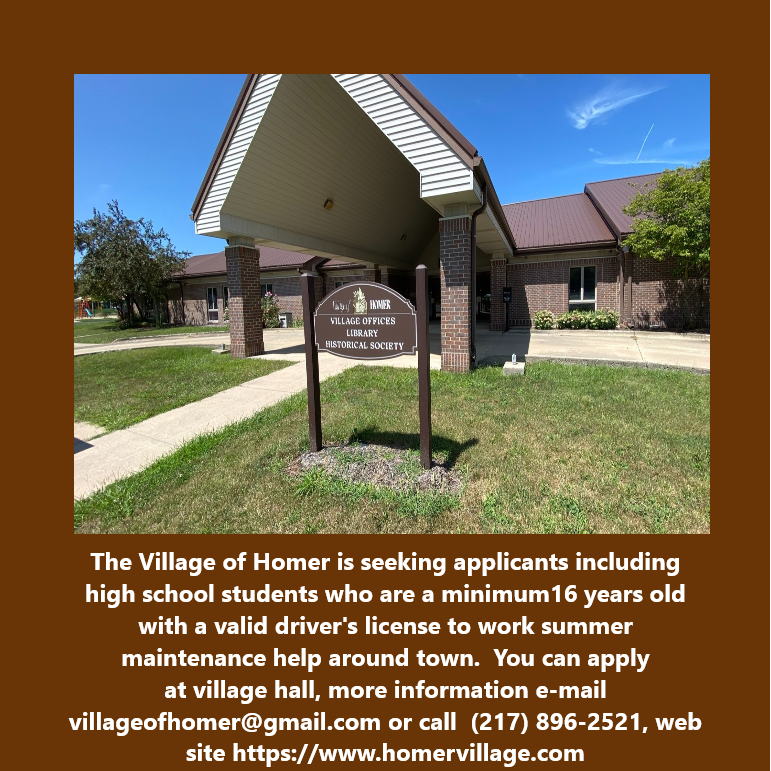 Coming Soon - Heritage Schools Spring Break April 13, 2022 - Dismissal at 1:15 PM April 14-18, 2022 - No School-Spring Break April 19, 2022 - Return to School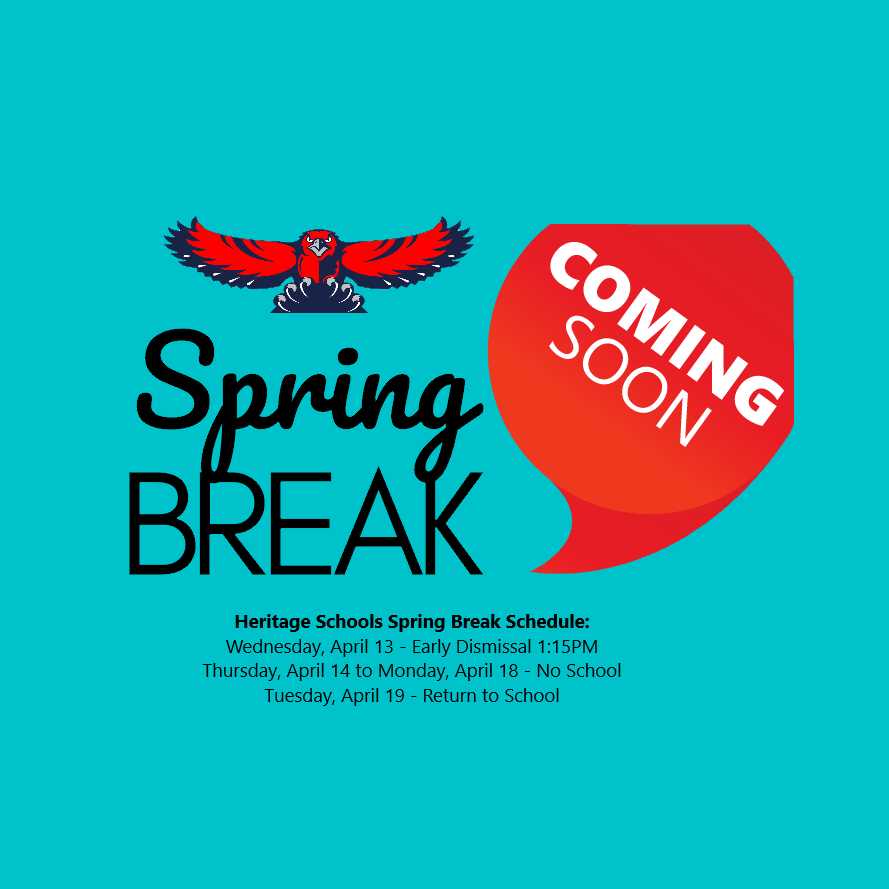 Congratulations Principal For The Day Paetyn Morrisey of Heritage Elementary School in Homer. Here he is doing classroom check-ins with his assistant for the day, Mrs. Sanders. Great job Paetyn!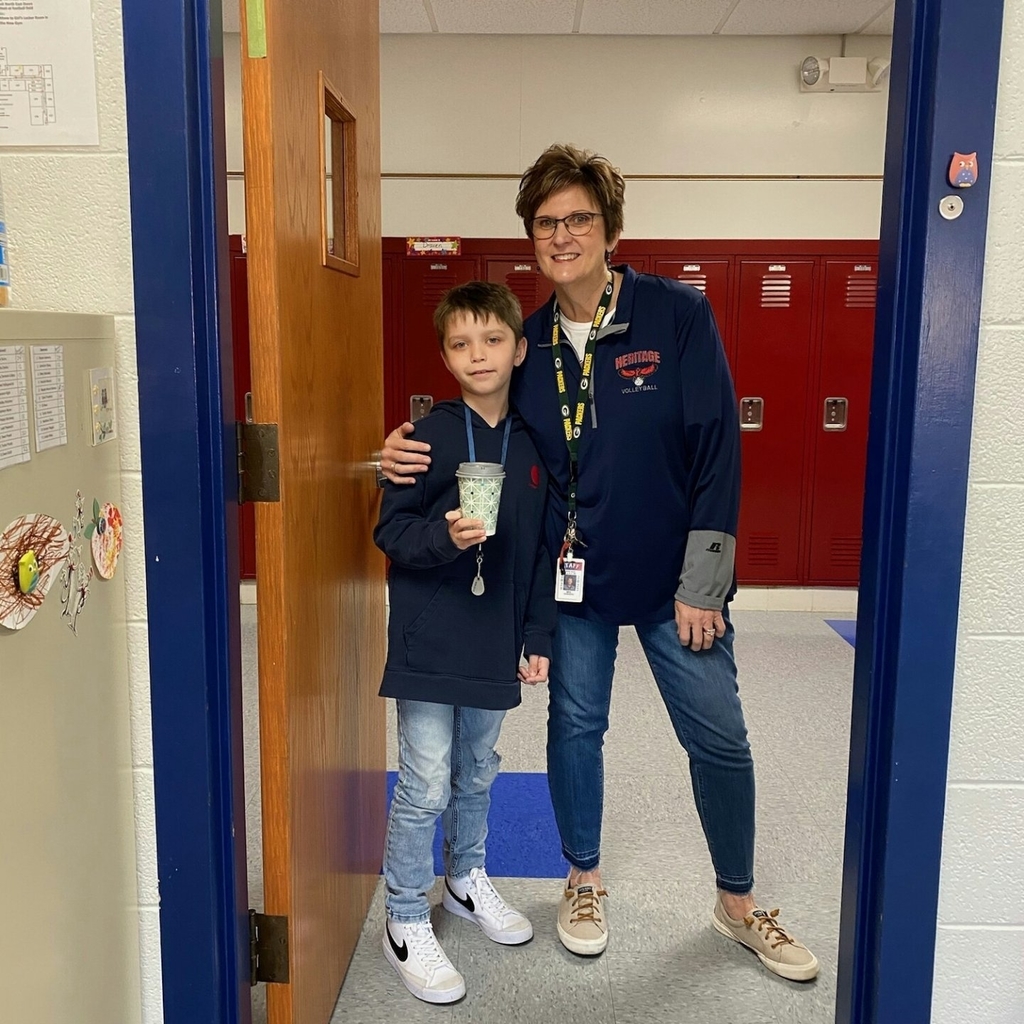 2021-22 High School Confidential: Week 24 News-Gazette April 1, 2022 Heritage High School Featured:
https://bit.ly/3Dwzx5y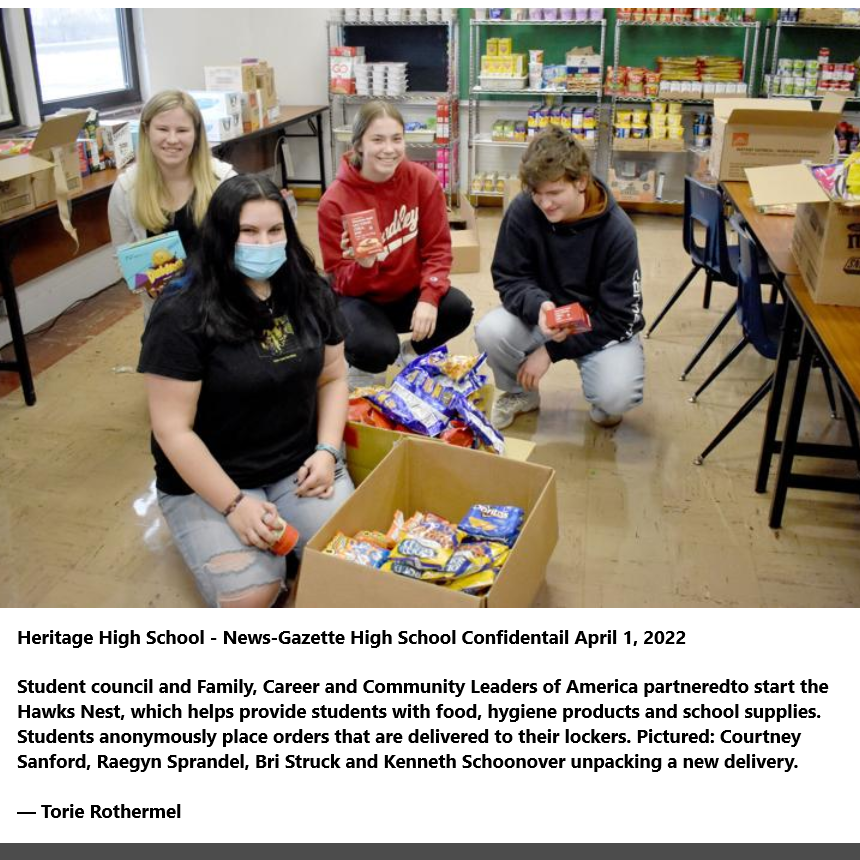 Heritage CUSD #8 is seeking a HS Assistant Volleyball Coach for the '22 Fall Season & JH Assistant Volleyball Coach for the '22-23 Winter Season. Salary HS Assistant Volleyball Position $2878 & JH Assistant Coach $2467. Apply/Info Here:
https://bit.ly/3usnH8u