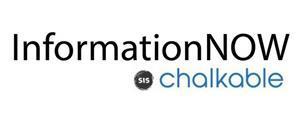 Our third month of in person learning starts October 1, 2020 tomorrow, link again to our self certify sheet, everyone's cooperation has been OUTSTANDING. 31 days of school no cases reported, thank you parents, students, teachers, staff, & stakeholders.
https://bit.ly/34auBCe



Friday, October 2nd – Early Dismissal at 11:15 AM. Friday, October 9th – No School – Teacher's Institute Day Monday, October 12th – No School – Columbus Day



Soon we will be launching our new web site and downloadable app for Android and Iphone! Check out today's postings and look for more on how to access our new site when it launches!
https://heritage8.org/coming-soon/


Heritage 2020-2021 School Registration Information & Forms – Includes Contact Information for New Kindergarten Parents/Students and for New Students in Grades 1-12 More info here:
https://bit.ly/30pxgHU


Heritage Junior High & Elementary School in Homer now has Hawk themed window treatments which enhance student and school privacy and safety. Flying High Hawks, hope summer is treating everyone well!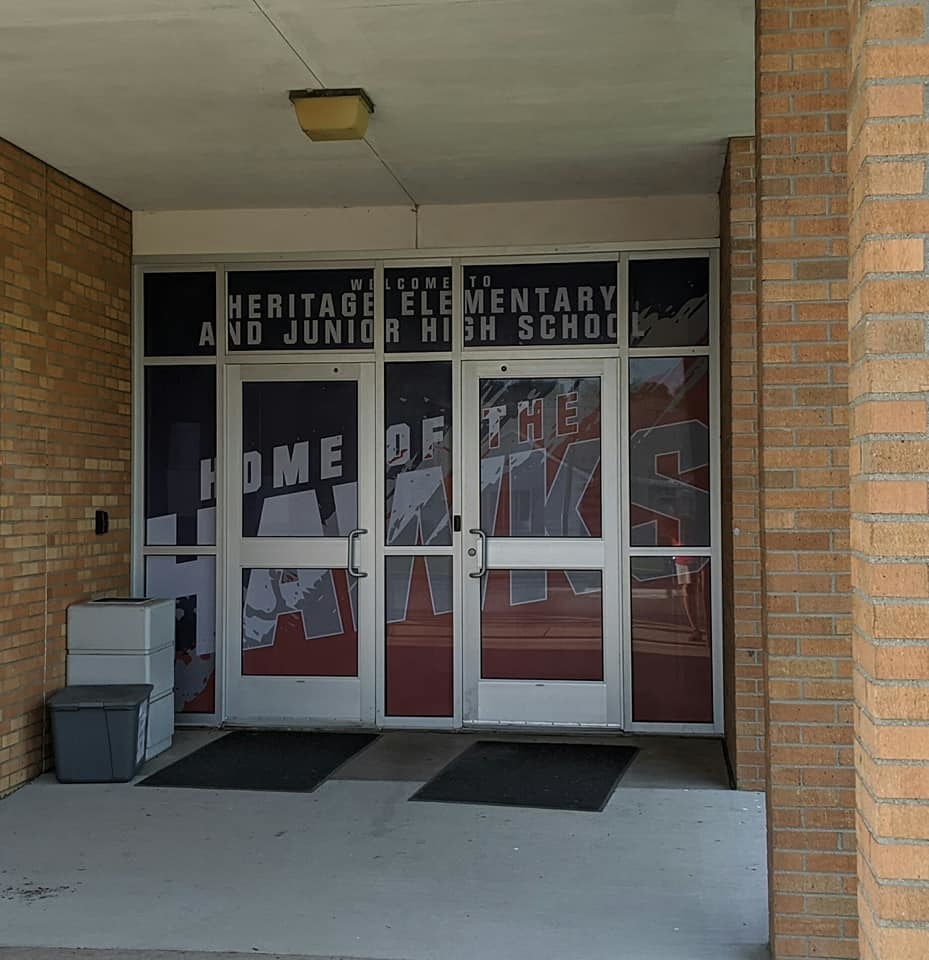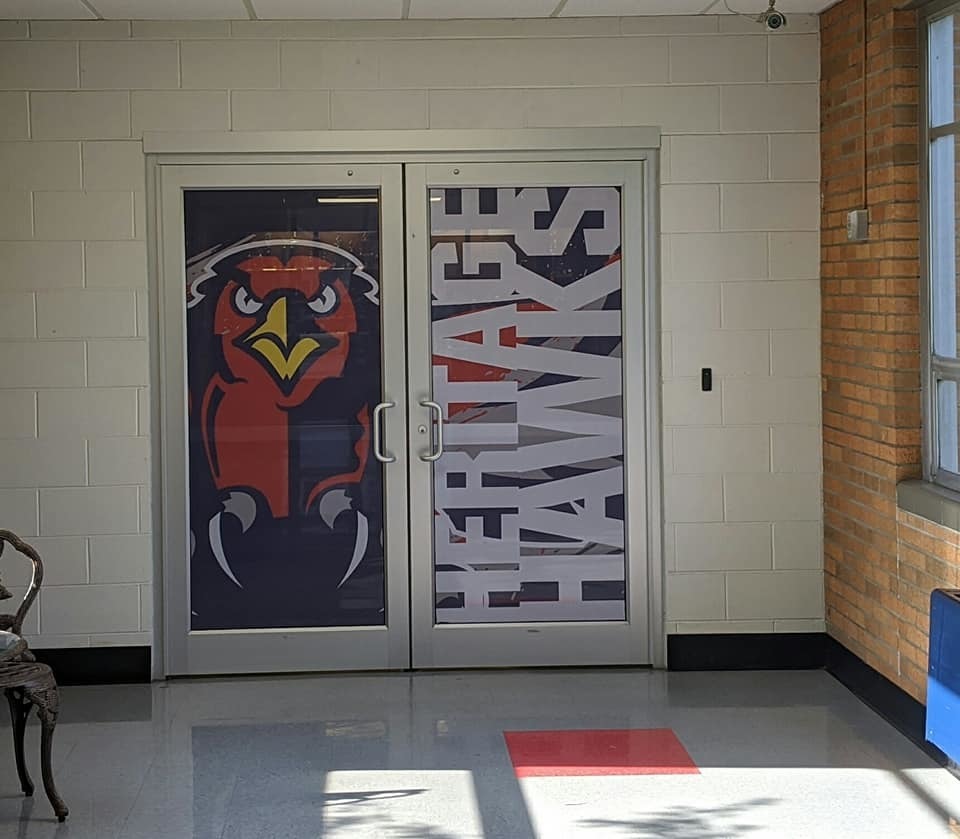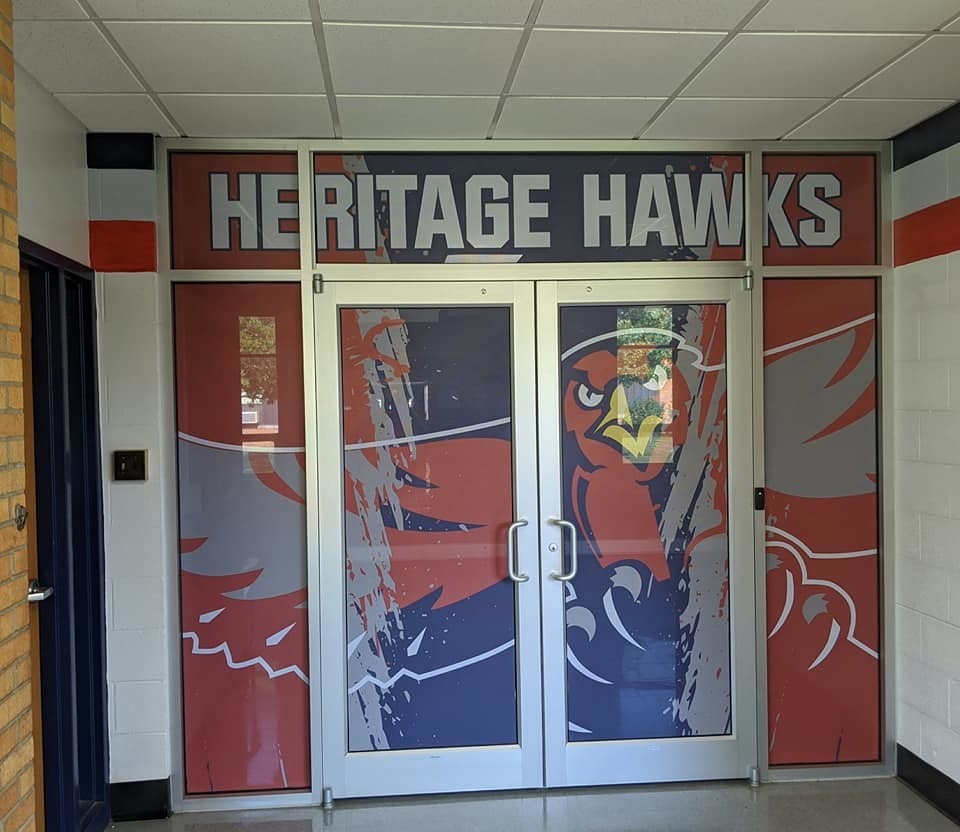 Congratulations Class of 2020! We have graduation plans for both in person and/or virtual, but are awaiting what the State & Champaign County Public Health will allow, more info soon!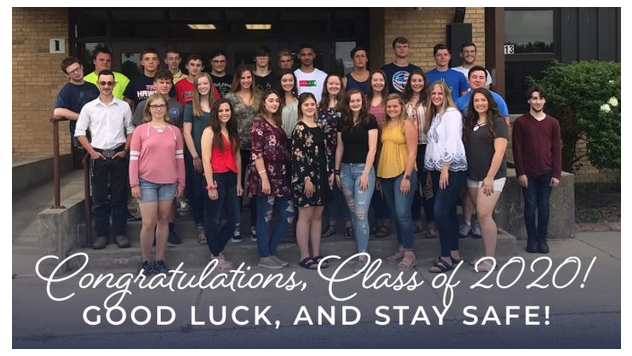 Good morning, Students!